TRAINING & CERTIFICATION COURSE
The Iternal team is committed to maximum success, and we believe this is in part accomplished through a well-delivered training strategy. To enable fast user adoption, Iternal will provide limited free access to a comprehensive online video on-demand training and certification program. Additional training and certification seats can be purchased upon request.
Project Manager Training will take 6 hours and Iternal will offer Project Manager comprehensive IdeaFORGE certification to three customer employees per deployment at no additional cost.
Story Builder Training will take 5 minutes or less and availiable to all users at no additional cost.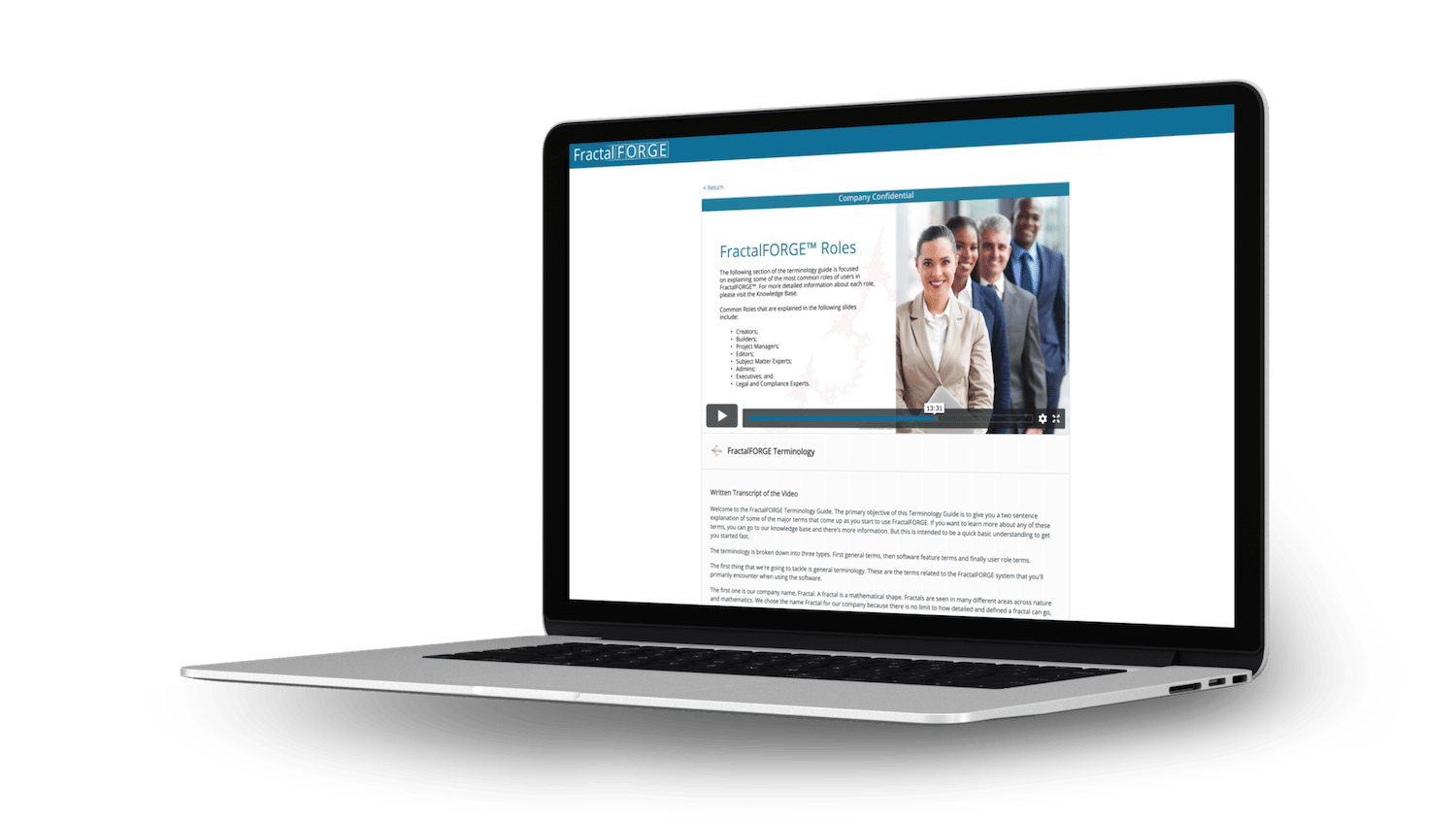 The IdeaFORGE™ Certification Program teaches users how to leverage IdeaFORGE™ to meet their organization and individual business objectives. The training also shows users how to best integrate IdeaFORGE™ into business operations. 
Upon successful completion of the IdeaFORGE™ Certification Program, each trainee will be able to successfully lead a launch of IdeaFORGE™ and have all required knowledge to use the system to deliver on individual objectives. 
To ensure long term success, Customer commits to having at least one Customer employee on staff who has completed and become certified through the video on-demand online IdeaFORGE™ Certification Program (a 6 hour time requirement which includes 4 hours of course work, 1 hour of testing, and 1 hour of practical experience). 
IS BUSINESS TRANSFORMATION YOUR PRIORITY?