Top 20 B2B Sales Enablement Strategies for 2022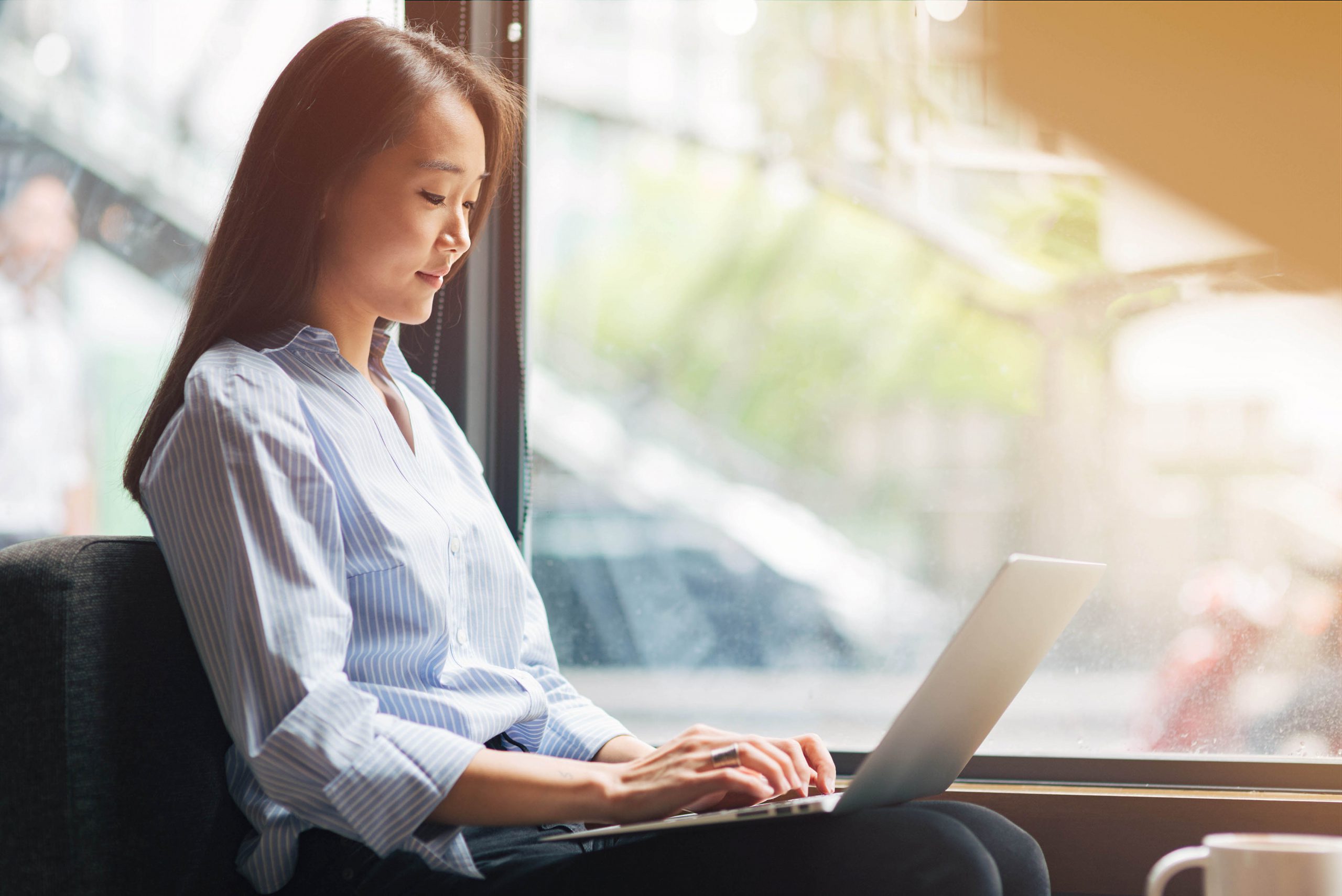 This handbook provides top B2B sales enablement strategies for 2022. It is a great resource for sales leaders and sales managers who are looking to improve their sales performance.
Why is sales enablement software important?
Sales enablement is important for businesses because it helps to improve sales processes and customer relationships. By providing sales teams with the tools and information they need to be successful, sales enablement can help businesses to increase their sales and to improve their bottom line. In today's competitive business environment, it is more important than ever for businesses to have a well-oiled sales machine. Sales enablement can help businesses to achieve this by providing sales teams with the resources they need to be successful.
As we exit the digital era, there is no surprise that the B2B buyers' expectations are shifting, and B2B Sales enablement has become an ever increasing element of business success. Organizations have made some modifications, implemented within the last few years, to address this shift, and we will explore some of the top elements to success. 
The best sales situations are when you've established a synchronized buyer-seller collaboration, allowing buyers to be more informed purchasing decision-makers, and sellers to easily interact with the buyer as the buyer expects.
Thus sellers should focus on providing buyers with a more targeted and personalized selling approach and technology tools for effective sales. 
Top B2B sales enablement strategies need to fully prepare your salespeople to interact with the buyer across the buyer journey. Sales organizations that use guiding principles in sales enablement see a 50% uptick in win rates. To stay at the top, every B2B company requires an effective sales enablement strategy.
This handbook will provide quantifiable sales enablement tips on developing and implementing a sales enablement solution. So, keep reading the article to look at the Top 20 B2B Sales Enablement Strategies for 2022.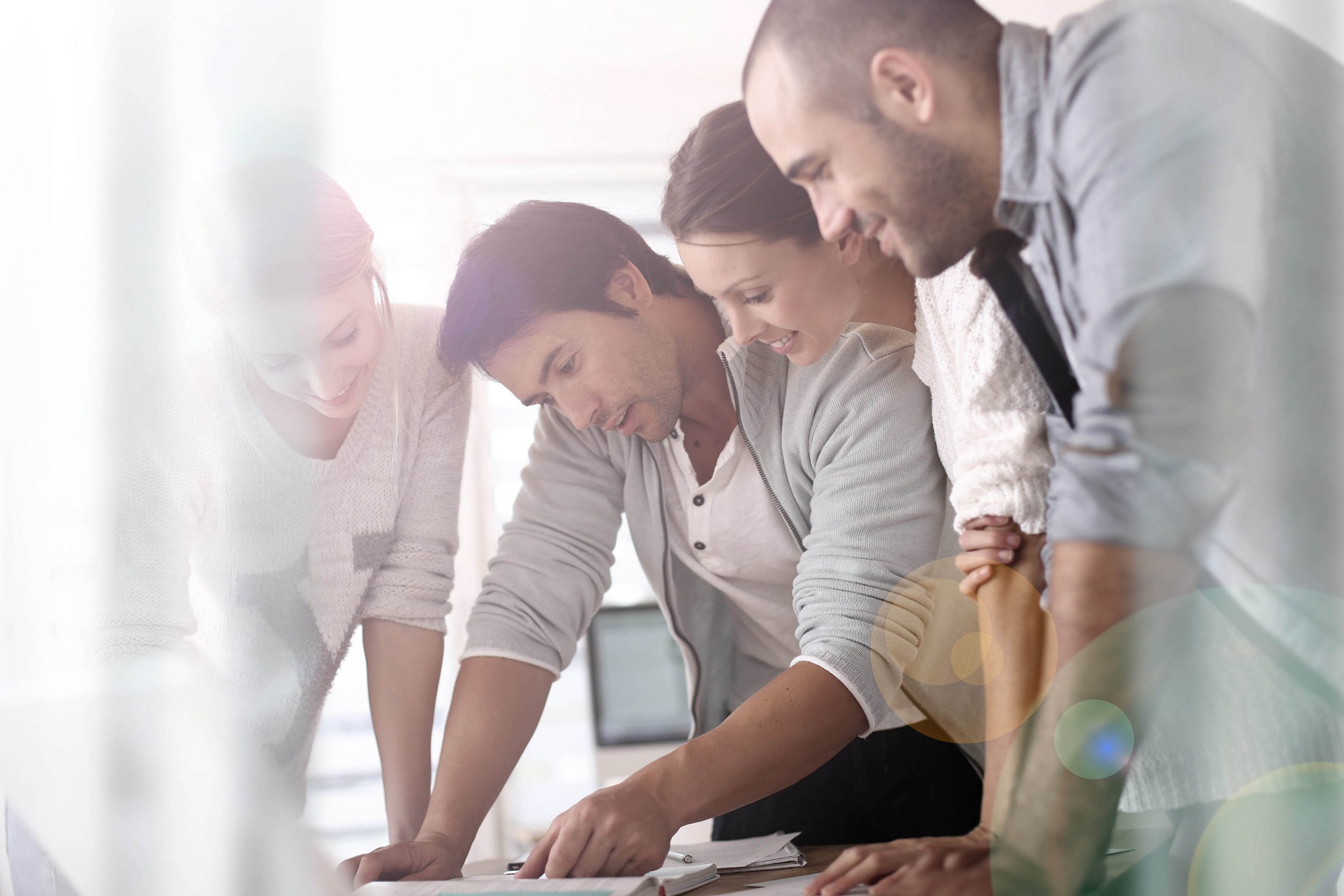 1. Building an effective Sales Enablement Vision
If you're looking to develop a sales enablement solution, you should begin with a clear target. What is the desired outcome of making your plan? Without any mission, you cannot achieve desired results. For maximizing its growth, sales team members must be guided by a compelling mission. Compensation drives behavior. Your B2B sales enablement strategy should be driven by making an impact on the way sellers are compensated (i.e. commissions, and quota attainment). If compensation is misaligned, you may need to re-work how your sellers are incentivized before moving forward with other elements of your B2B sales enablement strategy.
Consider the pertinent questions before developing a strategic plan to meet the goals. It frequently includes elements such as fasted time to close, more shots on goal, faster time to onboard a new seller, improved B2B communications, utilization of content, sales support and subject matter expert support requirements, channel and partner growth, and operational efficiency via improved technology. Examining the impact sales enablement software can have on achieving these objectives is a perfect way to start.
Finally, your company's mission should be linked to better-enabling sales professionals to do their jobs. Your group should devote some time to developing an effective and convenient mission. 
2. Data Driven Digital Transformation from Existing Data
Online communications are a valuable source of buyer behavior data, making it easier to design customer-first strategies. Buyers will, however, have different priorities for all of the information and decisions because one size fits all doesn't work for an employee or a customer.
Data from a sales enablement platform, for example, can help support your team in identifying purchase probability, opportunity prioritization, and the opportunities for the future. You can manage a sales team using key performance measures from preceding marketing campaigns and sales tech stack.
If you adopt a system that leverages modular components of content as the foundational element to create sales enablement content, your B2B sales enablement team will be able to collect detailed statistics and measurements on each Modular Component® to see which content is being used most frequently and correlate use with results (i.e. increased sales / faster time to close) 
It will also support the B2B sales enablement team in determining what has worked and what has not. By examining previous performance indicators, you can set goals for where you'd like to improve and focus entirely on endeavors that will add value to the business and close more deals.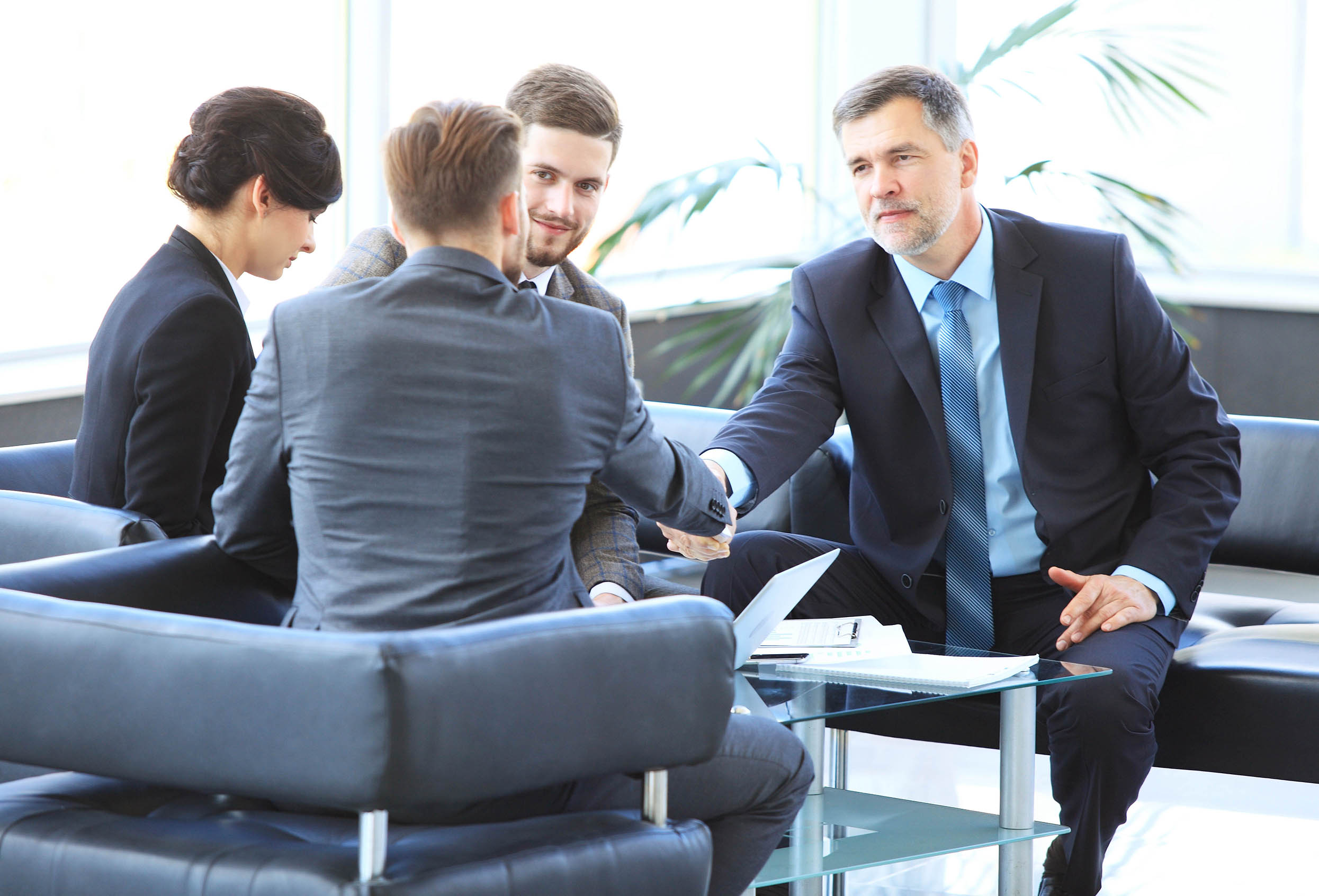 3. Sales Enablement Automation
In B2B sales, automation is the future of top B2B sales enablement strategies. If your B2B sales enablement strategy does now include a heavy emphasis on automation, it should. Failing to exploit automation fully will hurt your organization's competitive advantage. 
Automation in the creation of highly tailored media, such as videos, graphic designed brochures, pitch decks, and proposals allows for your sellers to respond more quickly, while maintaining professionalism in their content and a level of "wow factor" that isn't financially viable without automation. 
Using automation technologies such as Iternal Technologies' platform all for the creation of media that looks like it cost $15,000+ and 3 weeks to produce, all for a fraction of the cost and just a few minutes of time. Your customers will still equate the beauty and polish of the output with the old costs and time, which will make the presentation even more effective. Your customers will think you spent tens of thousands of dollars and weeks of time to procure that beautiful output, when in reality your seller was able to do it in just a few minutes, on their own, via next generation automation.
This is just one example of how automation can be used in B2B sales enablement strategies to create a competitive advantage. As the digital transformation technology continues to develop, there will be more and more opportunities to use automation in sales enablement. Those who embrace it will reap the rewards. What are some other advantages of automation in B2B sales? Some other advantages of automation in B2B sales include the ability to: 
Quickly and easily create highly personalized sales materials, such as videos, pitch decks, and proposals

Respond to customer inquiries and requests almost immediately

Maintain a high level of professionalism in all sales interactions

Save time and money by using automated tools and processes 
Overall, automation provides a number of advantages for both B2B sellers and buyers. By automating key sales processes and tasks, businesses can improve efficiency, save time and money, and deliver a better overall customer experience.
Some of the advantages of automation for B2B sellers include: 
Increased efficiency: Automating key sales processes and tasks can help businesses to improve their overall efficiency. By automating repetitive tasks, businesses can free up time for their sales teams to focus on more strategic tasks that can help to drive sales. 

Cost savings: Automating sales processes can also help businesses to save money. By eliminating the need for manual data entry and other manual tasks, businesses can reduce their overall costs. 

Improved customer experience: Automating key sales processes can also help businesses to improve the overall customer experience. By automating tasks such as order processing and customer service, businesses can provide their customers with a more seamless and efficient experience. 
Whenever possible, you should automate your B2B sales. 94 percent of B2B purchasing decisions include a component of online research. B2B sales enablement teams must account for this capability and build into an automation strategy the ability to create dynamic web landing pages – ideally personalized to the individual – to join with the sales materials presented by the seller. 
4. Prepare Your Sales Enablement Team
After you've determined your sales enablement objectives, you can develop your strategy. Hiring qualified people is essential to achieving your sales enablement strategy approaches.
Whenever you start implementing your B2B sales enablement tools and strategies, it is crucial to know who should be involved in decision-making. A company should hire an effective sales enablement manager to lead the strategic development and collaboration with the marketing and sales teams.
Additionally, members of your sales teams will be able to provide valuable insight into core processes and areas for improvement. Your sales enablement strategy's success will rely heavily on the flawless synchronization of your marketing and sales organizations.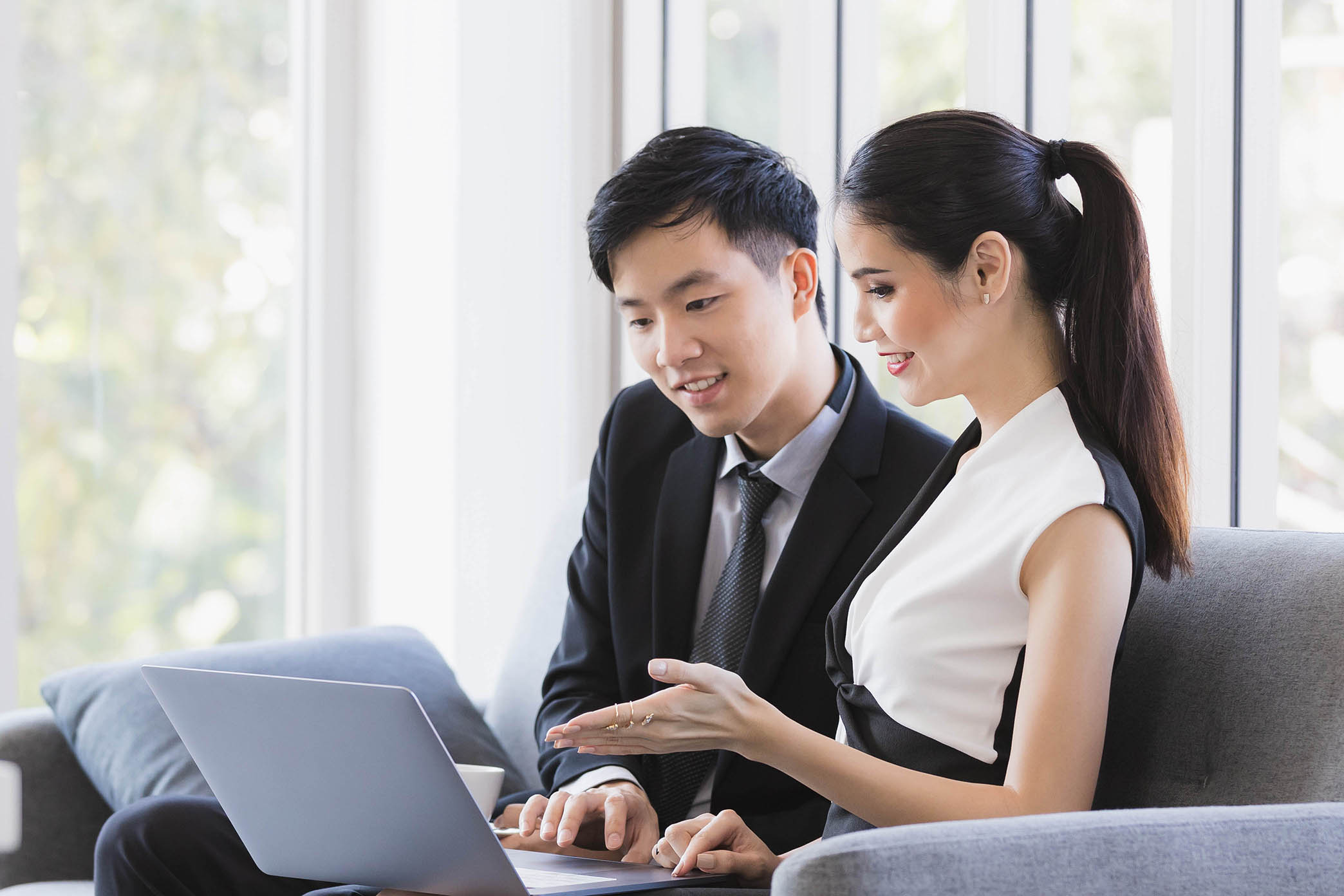 5. Customer First Sales Strategy
The transition to a customer-first sales strategy will be the popular trend among the top B2B sales enablement strategies in 2022. Even if it may not surprise anyone, businesses have to be ready for the next generation of customer needs. Being positioned to adapt allows enterprises to reconfigure business structures and competence via creativity, resilience, and adaptability. 
Hardly 40% of corporations are prepared for the future "future-fit", so there's still time to get ahead of the curve. It is especially important if your company has been slow to embrace digital transformation technological change in the past. Sales enablement is a great place to start as it will have the most immediate effect on the growth of your organization.
Customer-first selling entails reconsidering the whole sales process because each interaction is customized to a critical customer need. It may be a game-changing idea for B2B, but it doesn't mean it must be intrusive to enforce. Leveraging specialized digital transformation technologies to allow for personalized selling experiences are possible, with limited effort required to get started.
6. Creating a Sales Enablement Strategy
A structured sales enablement strategy is a novel task on the edge of their already hectic schedules for many organizations. It also tends to require working across departmental lines between sales and marketing.
The process can collapse unless responsibilities are not precisely articulated from the onset. To get your B2B sales enablement strategy off to a good start, clearly define and assign authority within your sales and marketing departments. Look for reputable agents of change who can champion the work – they will undoubtedly gain career accolades upon successful implementation of the new B2B sales enablement strategy. 
Scheduling strategically enables organizations to reach the point where sales enablement bureaus can be hugely productive in driving meaningful results about your sales enablement goals. Also, you can better connect your marketing and sales teams to achieve key strategic business transformation priorities.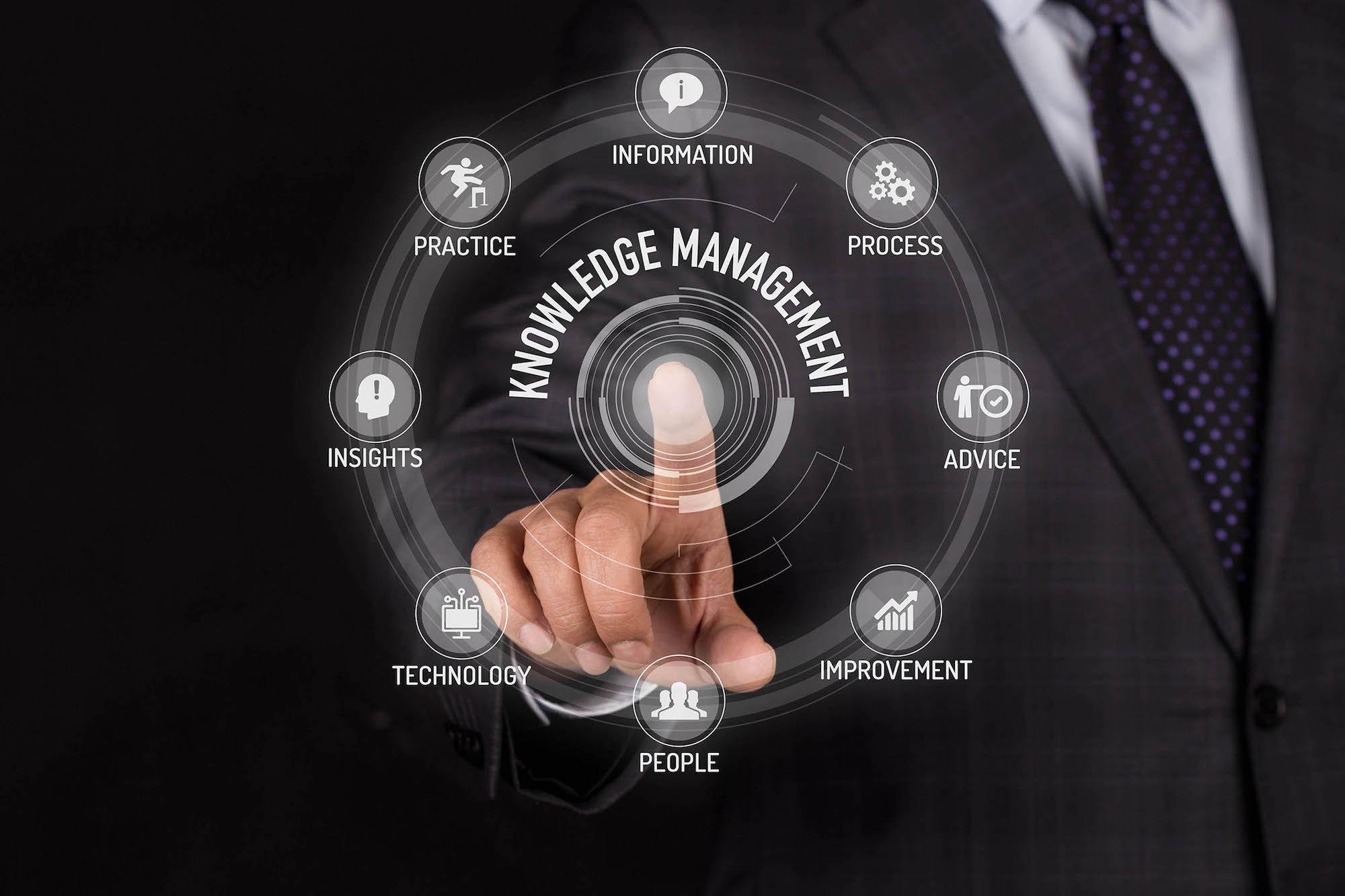 7. Digital Transformation Data and Insights Strategy
The significance of using data for specific business intelligence processes must be acknowledged. It may seem obvious, but collecting the required information to inform sales enablement action without the right process in place can be incredibly difficult.
Using data and insights to develop the go-to-market strategy and enhance the route-to-market choice will lead to a more informed and targeted buyer experience which will increase the rate of sales success. 
Business intelligence includes direct sales data collection, marketing data collection, and partner  data collection. Statistics and intelligence can tell sellers which windows of opportunity to highlight and how those needs can inform the interactions with prospects down the funnel.
Sellers can also improve the customer experience by leveraging existing insights. Critical insights will include those gathered in a sales enablement platform to create improvements for coaching, training, and future marketing content creation and sales enablement content. 
With the majority of today's B2B buyers being virtual, data from online conversations can be leveraged to anticipate which companies, buyers, and departments are most likely to require a given solution. Building a strategy to proactively outreach using this data, and then providing personalized targeted selling experience is a great value add of B2B Sales Enablement Software. 
8. Effective Sales Enablement Tools and Technology
Sales enablement software and sales enablement technologies are all over the place in todays B2B sales enablement conversation. However be aware that all B2B sales enablement tools are not created equal. Most sales enablement tools are simply content management systems with a new fancy name, such as "sales enablement content management." These tools are little more than a standard content management system which has been applied with a new coat of paint, and called a b2b sales enablement software. 
These system are plagued with the same challenges as all other legacy content management systems and create yet another data silo within the organization – another location where sales enablement and marketing teams need to update and maintain content to ensure it does not go out-of-date.
These legacy sales enablement content management tools follow the age old method of selling a solution that is priced per user. The trap is that sales enablement teams will be persuaded into buying a seat for each of the sellers on their team, and often times the majority of sellers will never login to the tool, or gain any benefit from it, because the content is fundamentally positioned to age poorly due to legacy problems with maintenance and update.
The best B2B sales enablement tools align their value to the value achieved by their customers. This means the best B2B sales enablement tools leverage a usage based pricing model (also called a consumption based pricing model). The benefit to this approach is that the customer is only charged based on their use of the B2B sales enablement tool, and the success of the business is directly connected to the success of the B2B sales enablement tool (the more the tool helps, the more it will be used, and the more the customer will pay). This deeply connects the performance drivers for both the digital transformation technology provider and the customer.
When evaluating B2B Sales enablement tools, be sure to understand if they have a usage based pricing model. Do not be deceived by a "low cost" per user pricing model.
The best B2B sales enablement software can help your sellers improve communication, ensure sales professionals are on brand and on message, close more deals, and implement efficient potential customer outreach. 
Make sure to select the digital transformation technology which might work best for the company. 
Iternal Technologies is a great one-stop store with many sites that collaborate well for sales enablement tools and practices. Sales and marketing automation tools, content management systems, integrations to customer relationship management software, and more.
Iternal's platform can also integrate with Salesforce and HubSpot for customizable customer relationship management and CallRail or Databox for expert reporting and analysis.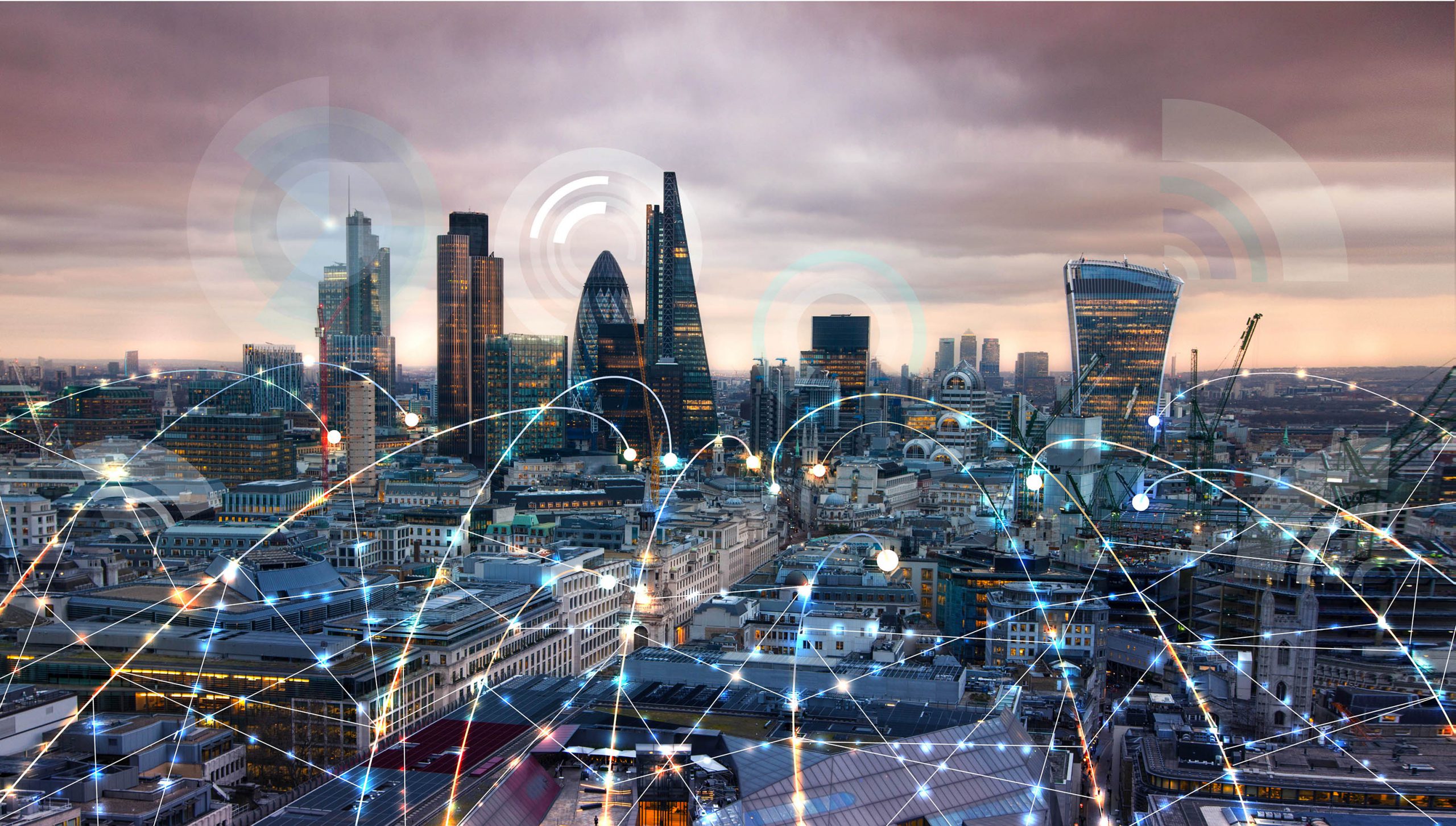 9. Personalized Sales Enablement Content Delivery
Among the top B2B sales enablement strategies, bringing great content is essential for purchasing, and buyers expect it even more now. The discrepancy in 2022 is that buyers are satisfied to collect information on their own without engaging directly with a sales representative, and when they do engage with a seller, the buyer will expect a better experience than what they could get on their own.
Enterprises that can reduce the time between seller needs and the turn around time for content delivery have a substantial advantage over their competition. Speed to reach and speed to respond drives conversion of leads. 
Leads go cold the longer they take to convert so providing sellers with the optimal conversion support through real-time sales enablement content automation is a huge win for the organization. A sales enablement platform can assist in curating the right information, providing it to the right person at the right time.
Content delivery seems are only as effective as the curation of marketing and sales content is. Without effective curation of content, the delivery is inconsequential. Organizations must optimize their selection of high quality, relevant, and personalized content to the buyer's specific needs, because one size fits all doesn't work for an employee or a customer.
Prioritize adopting a Sales Enablement Software that allows for optimizing of the content funnel and curation to the end user. The advertising and marketing team should take into account the concern of the sales team and optimize accordingly with effective results.
10. Identify Key Sales Enablement Players
Bringing great content is essential for the buying process, and buyers expect it even more now. The discrepancy in 2022 is that buyers are satisfied to collect data without engaging directly with a sales representative.
Enterprises that can reduce the time between seller demands and content delivery have a substantial benefit. 
A sales enablement platform can assist in gathering data on how often a piece of information has been downloaded, read, or watched.
When marketing and sales have various views about which modular components most needed and when or in what layout they should be delivered, content delivery seems to be a significant potential hindrance. 
Having a system that can track and account for content performance will allow the right sales enablement supporting teams to be engaged to better align and improve content provided to the sellers.

11. Adopt Centralized Revenue Operations
Centralizing revenue operations can benefit a sales enablement strategy because it includes unifying teams, discovering efficiencies, eliminating friction, and allocating bandwidth for innovation.
Sales enablement is best implemented at the global top level organizational level so that all selling teams across business units can benefit from the improvements, these initial benefits can then be build upon for the specific needs of individual business teams.
It is important to engage marketing early in this process so the team can build a Marketing strategy and action plans will be crucial to synchronize with the corporate strategy, sales training and product operational procedures, and revenue plan. Businesses that do not transform to this amicable operating style will quickly fall behind.
12. More Access
ible Sales Collateral
Whatever your organization's unique characteristics are, one thing is sure about sales enablement best practices. Its purpose is to increase the sales team's access to sales collateral and resources.
Taking a thorough look at all of the existing materials, organizing and curating the sales enablement content, and providing Sales Enablement Software that can provide support to the sales rep in their use of the content will go a long way toward assisting your sales teams in reaching their goals and driving revenue.
By embracing the right Sales Enablement Software, your sales team will be able to share content created by your marketing team at any time and from any place with the sellers.
Sales enablement is a process that helps sales teams have access to the resources they need to be successful. This includes things like sales collateral and technology. By taking a look at all of the existing materials and providing sales enablement software, you can help your sales team reach their goals. The right Sales Enablement Software will allow your sales team to share content created by your marketing team. This will help them sell more effectively.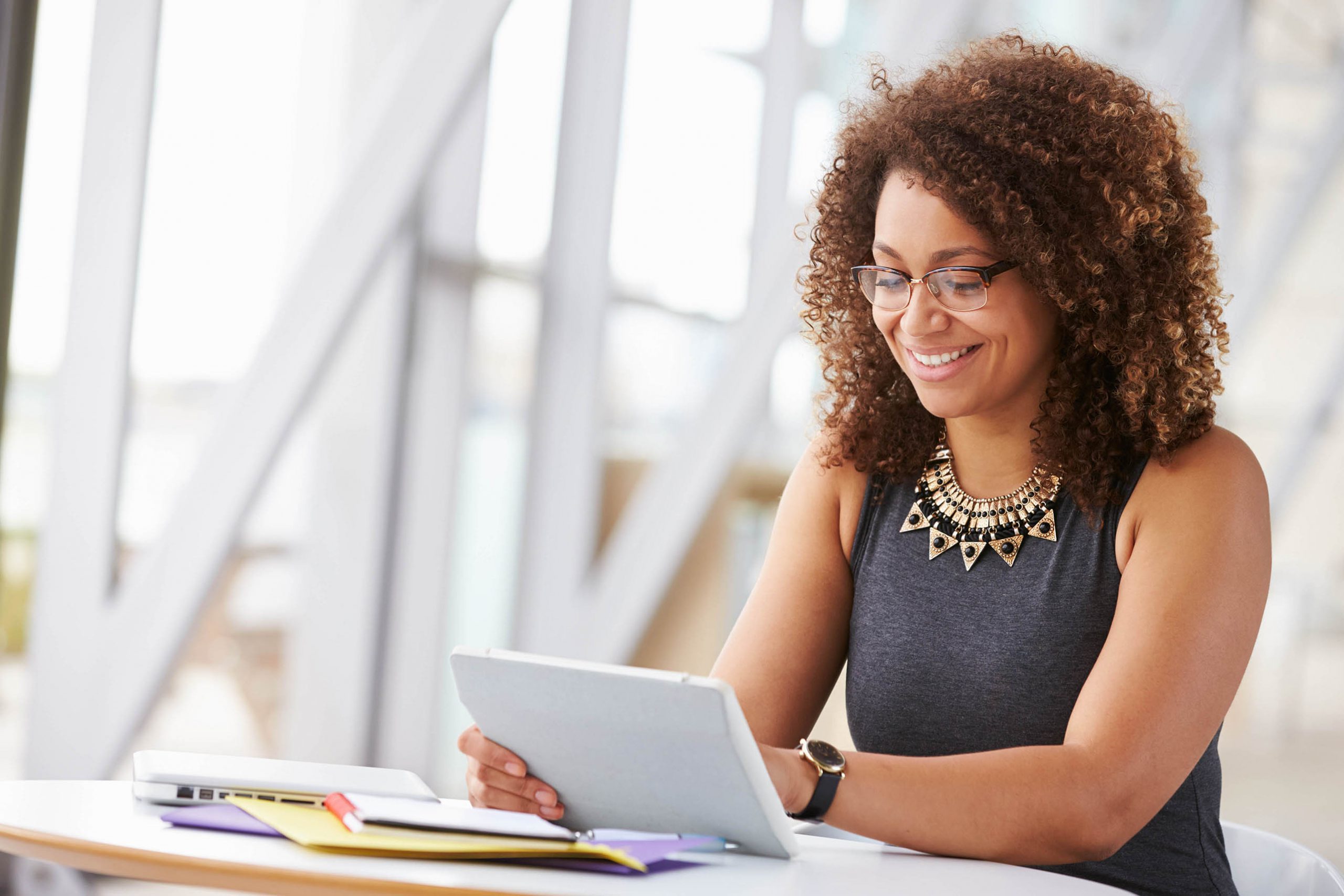 13. Questions about Sales Enablement Software
Some things to keep in mind when choosing Sales Enablement Software are: 
How easy is the sales enablement software to use?

How accessible is the sales enablement software? 

How much ROI can be driven by adoption of the sales enablement software?

How fast can the sales enablement software be deployed?

How much revenue growth can be attributed to the sales enablement software?

What is the expected time to value for the the sales enablement software?

How much will the sales enablement software cost?
By taking these factors into consideration, you can choose the best Sales Enablement Software for your organization.
Benefits of Sales Enablement software:
The following are some benefits of using sales enablement software:
Sales enablement software can help sales teams to be more efficient and effective in their work.

The software provides tools and information that salespeople need to do their jobs better.

Sales enablement software  also helps sales managers to track the performance of their team and identify areas where improvement is needed.

Sales enablement software can help companies to close more deals and increase their revenues.

The Sales enablement software can also help sales teams to improve their productivity and efficiency.  In addition, sales enablement software can help companies to better understand their customers and markets.
14. Evaluating the Ideal Customer
Assessing the customers and the unique customer's journey through the purchasing process will provide a good base for your sales enablement plan that helps align your sales and marketing teams. Recognizing the closing stages of the buyer's journey, can assist in the generation of content that is specifically designed to move the customer to close more quickly.
This process goes beyond identifying your buyer personas' pain points, challenges, and motivators at every phase of the customer's journey. It entails analyzing buyer cues and trigger incidents as well as assessing behaviors and mapping those actions to the creation of specific pieces of sales enablement content. For maneuvering the final stage of the sales cycle, your sales team must be equipped with the appropriate software, tools, and compelling content.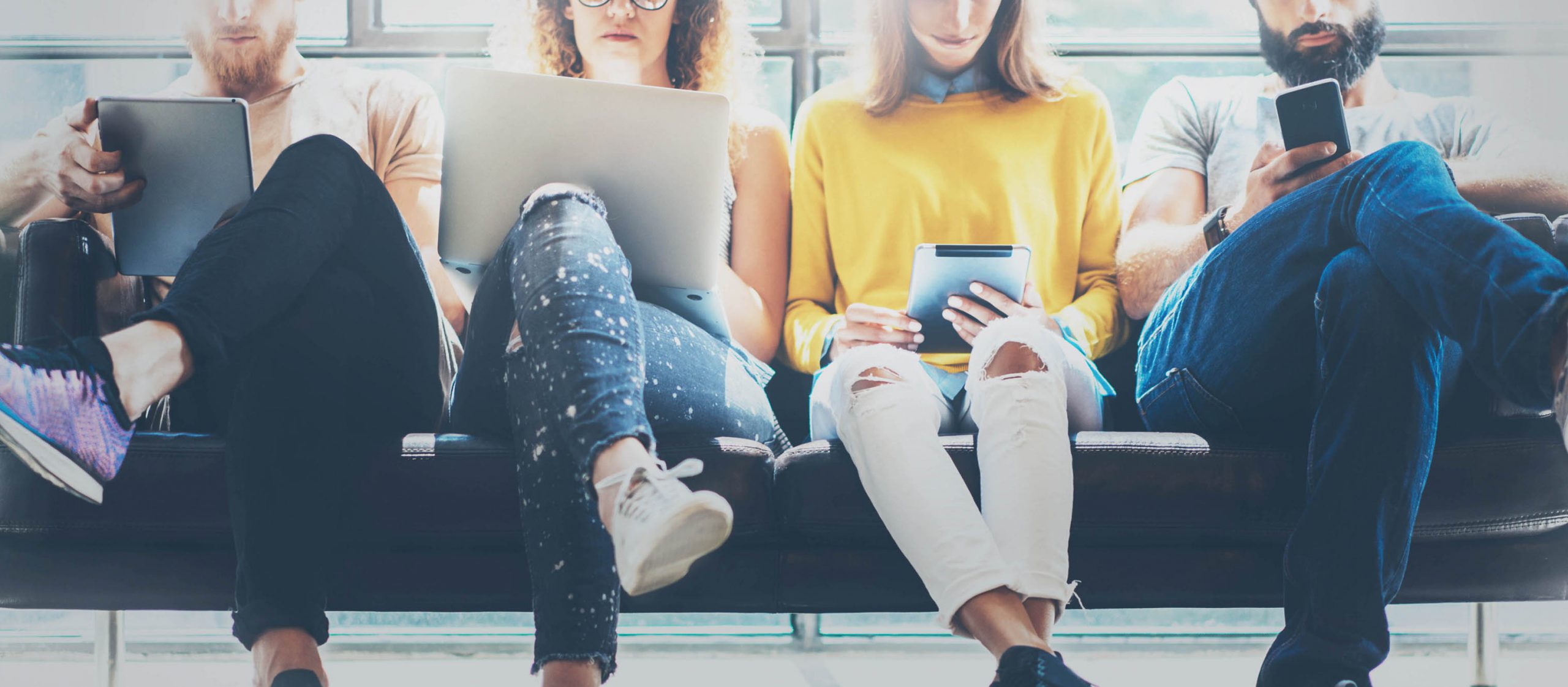 15. Diversify Your Sales Team
Buyers and their behavior are evolving daily. They are younger, more technically sophisticated, and come from a broader range of backgrounds and ethnicities.
Rather than explaining a set of competencies for selling success, sales leaders should always trust their instincts about who is the best fit.
The best teams embrace diversity of thought and selling approaches to ensure the right buyer persona can be effectively paired with the right seller persona.
Your buyers did not all attend the same schools, participate in the same sports, or originate in the same country. Your sales team should not either.
16. Performance Analyzation
Your top B2B sales enablement strategies should include a plan for ongoing monitoring of the sales enablement program. At a minimum it could be annual or quarterly basis depending on the scale of the sales team and the sophistication of the B2B organization.
It is crucial to know how the strategy operates concerning the goals and objectives that your team established at the outset. A specific plan of this nature will require adjustments from time to time to ensure that your sales team is effectively ready to meet the challenges of a continually shifting industry.
Most B2B marketing professionals you meet live by "always be optimizing!" It is also accurate for your sales enablement best practices.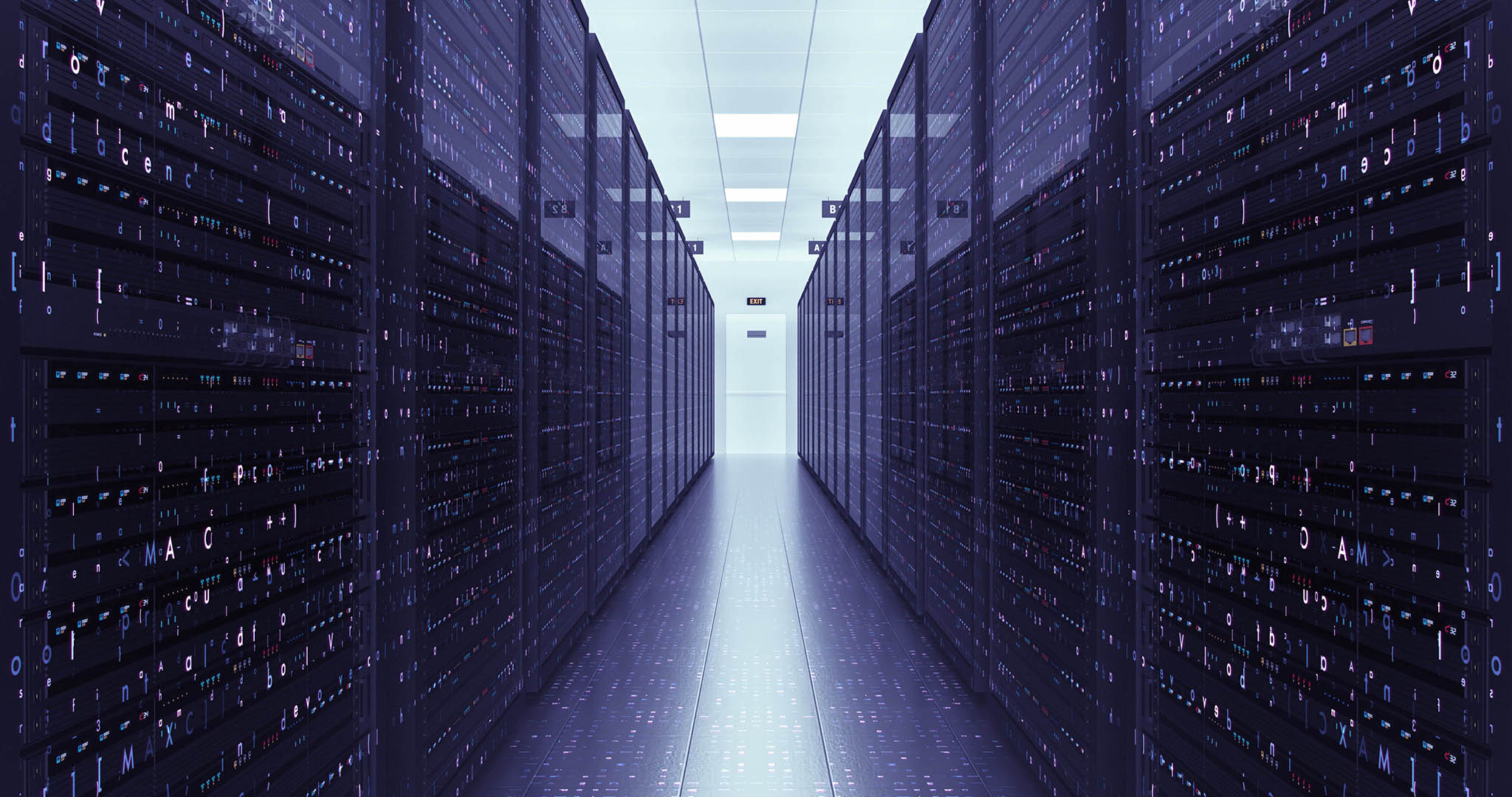 17. Content Distribution on Social Media
Many marketing strategies of 2022 embrace social media in addition to direct customer engagement, and some of these strategies even engage at the individual level through social media leveraging account based marketing. 
Whereas emails and phone calls remain two of the most popular engagement methods, social media is another good way to reach out to potential customers. At each step of the customer cycle, high-quality sales representatives should be endowed with personalized sales enablement content.
18. Showcase the Past Marketing Efforts
Specific Software packages help track how your product or service is used and identify potential customers for case studies. Within the first six months of launching a new product, businesses should focus on creating at least one case study. A survey allows you to introduce your product while highlighting the problems it solves for your target customers.
These case studies can then be turned into Modular Components® and served up by the sales enablement software for future customers in a similar industry or requiring a similar solution to the case study.
When creating your case studies, consider that video content is much more impactful than textual material. As a result, some businesses now want to export their case study creation to a seasoned marketing or sales enablement software company who can also support dynamic video creation in their sales enablement software.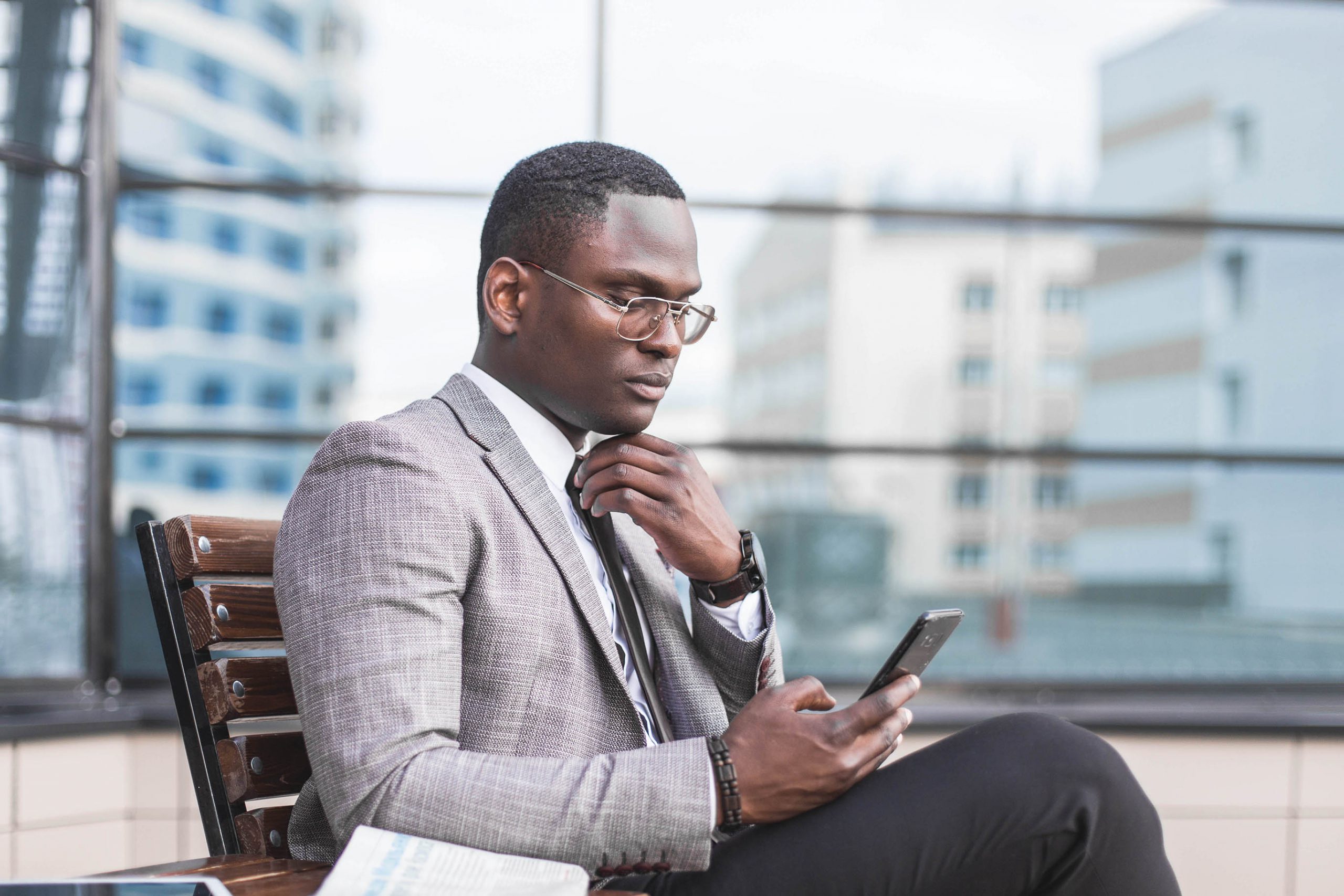 19. Gather all the Data in One Central Location
The first goal is to gather all of the existing sales content and assemble it in one centralized spot that is easy to reach for every team member. You need a complete content inspection to acquire all of the content and remove any content that has proven to fail to resonate with the buyer.
It is advised to use helpful tools like Google Docs, qualified CRM, inc conjunction with other sales enablement software to satisfy a central spot for all sales content – ideally in a Modular Component® format. 
The aggregation of all existing content is a process and will not happen overnight, the key focus should be to identify a specific targeted use case and work on one use case and requirement at a time, as momentum builds more and more content will be migrated into the single source of truth.
Using a sales enablement platform makes it simple to ensure your content library updated with the frequent changes as your market, audience, and industry continue to evolve.
20. Improving Email
Email is the most preferred method of interacting with qualified leads, behind only phone calls. It can result in sales and B2B marketing representatives spending a couple of hours perfecting their email copy. It will draw us to our following proposal for optimizing your content to motivate your sales team.
By supplying your sales team with email templates that can be hyper-personalized using a sales enablement software, you can cut down on their time to write and revise emails, while also ensuring the emails do not feel like a template.
It is critical to personalize your emails at each phase of the customer experience. 

Final Verdict about B2B Sales Enablement Softwares
In summary, top B2B sales enablement strategies entail providing your sales team with the tools they need to succeed. It involves providing the necessary software, creative content, and digital transformation technology to reduce errors and maximize efficiency.
 A successful business is directly related to successful sales representatives. Motivate your sales team with a top B2B sales enablement strategies template, and observe your sales team improve based on data-driven reporting.
 Sales enablement tools bridge the gap between marketing and sales by delivering the right content to the right person at the right time. By doing so, they help sales representatives close more deals and boost revenue for your business.
More Information about the Digital Transformation Process
IS BUSINESS TRANSFORMATION YOUR PRIORITY?