Digital Transformation for the Public Sector
Iternal Technologies, Amazon Web Services, and
Government Technology Webinar
In the Public Sector Wisdom Era™, the defining factor for Federal, State, and Local Government success is technology that can maximize Citizen Experience and workforce capabilities by providing the right information, to the right person, at the right time; with a continuous feedback loop to consistently update and improve.
Intellectual property assets like information, content, and knowledge need to be agile, because one size fits all does not work with any mission objective. Government Agencies and Departments which were previously siloed, must be connected through a single system in a way that allows for relevant and flexible intelligence and work-product sharing to be leveraged in other Agencies and Departments without removing the value and benefits of specialized applications.
Key Slides from the Public Sector Digital Transformation Webinar
Great technology is built in collaboration with innovative partners.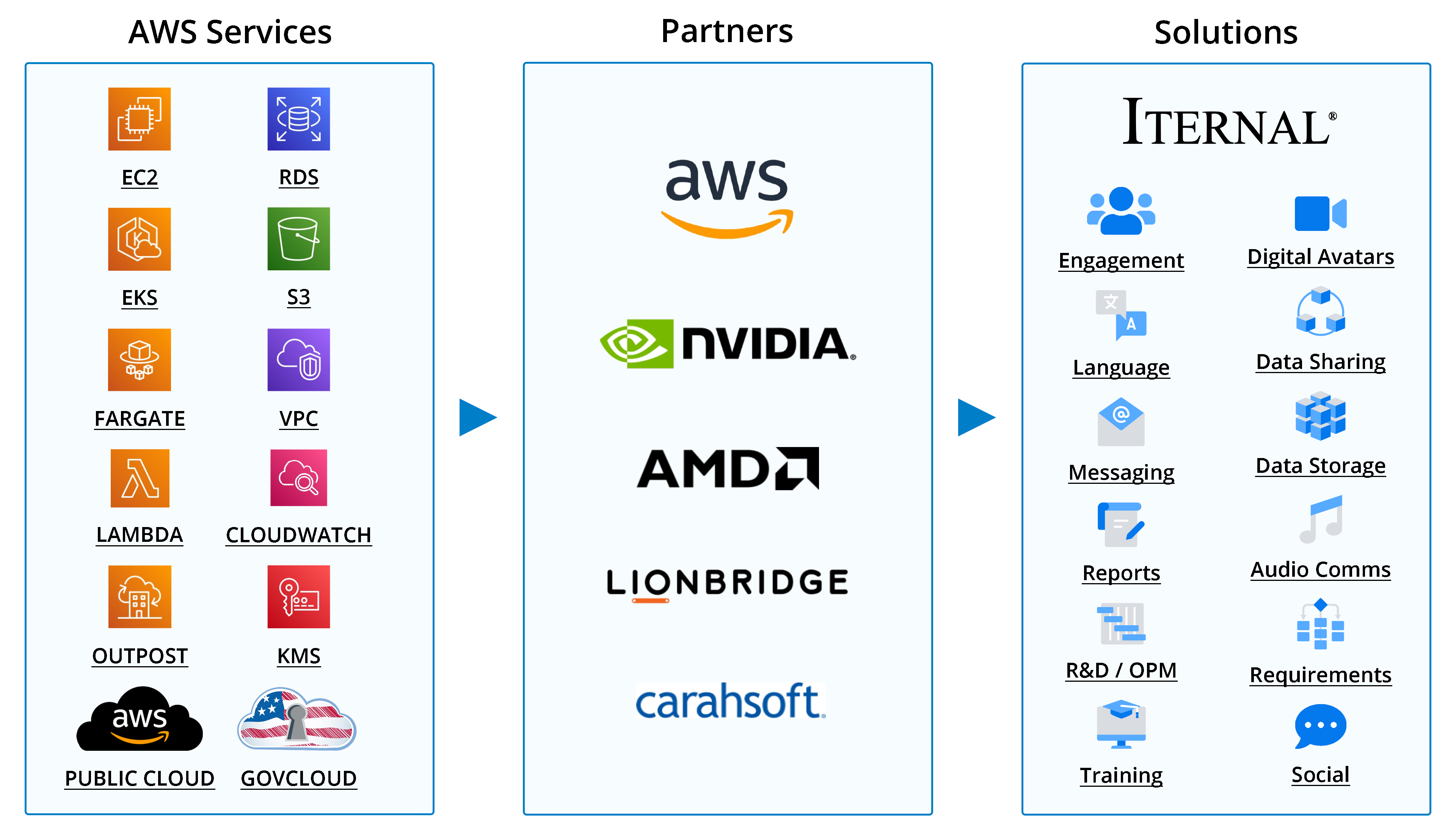 Automation to maximize organizational capacity.

Digital Transformation Use Cases for Federal, State, and Local Government Agencies
Cross-agency Use Cases
Numerous digital transformation use cases exist that can be applied to all types of government agencies, from Defense, Agriculture, Intelligence, and beyond. Iternal's software platform transforms Government Agencies (Federal, State, Local) and Education (Higher Ed, K-12) by automating the curation, assembly, and production, of key accurate, up-to-date, and compliant information, content, knowledge, date, and subject matter expertise, across all foreign languages.
Transportation Agency Use Cases
Transportation Agencies such as the United States Transportation Security Agency (TSA), or their state and international equivalents prioritize passenger safety and security. Iternal's software platform can support many passenger and traveler specific use cases which can streamline and optimize the traveler experience and reduce the operational load of the transportation safety officers.