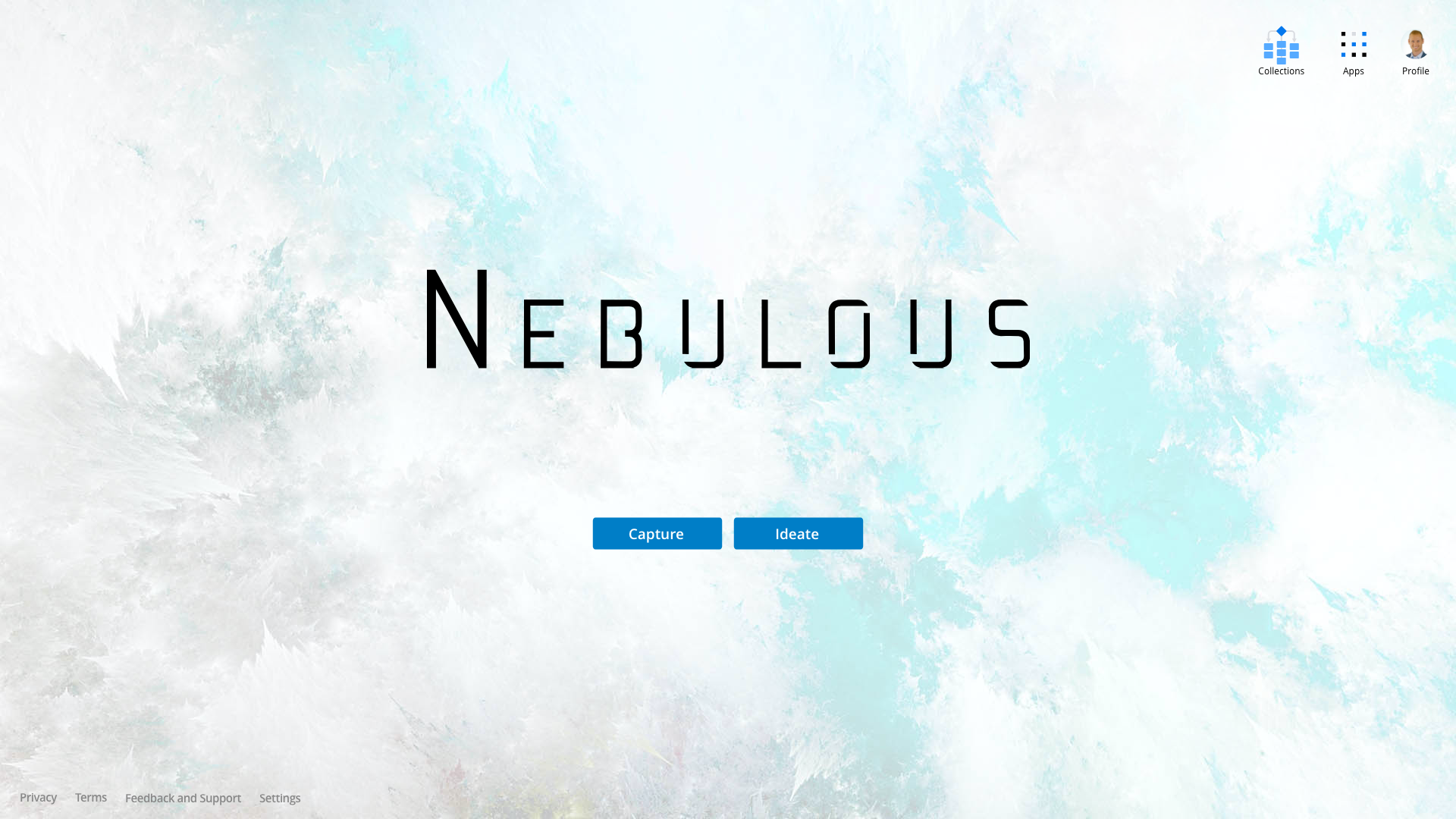 NEBULOUS™ Strategy Technology
TACTICAL EXECUTION OF STRATEGIC OBJECTIVES™
NEBULOUS™ is a breakthrough technology that enables organizations to enable their knowledge workers to more effectively translate abstract concepts, ideas, conversations, and exchanges into concrete intellectual property.
Utilizing a combination of newly designed methods of capture, combined with processes, workflows, and the power of the IdeaBlock® methodology, NEBULOUS™ enables users to rapidly ideate information from initial conception to execution.
Pairing NEBULOUS™ with other technologies such as IdeaSTORM, the IdeaBlock® Creator Portal, Blockify™, and IdeaFORGE, employees and organizations can achieve levels of control and governance of their ideas and intellectual property that has not been previously achievable through traditional methods.
Your ability to radically increase the amount of intellectual property your organization is able to capture, track, and maintain – while ensuring fewer brilliant ideas slip through the cracks, buried and lost forever, will increase.
Through a combination Iternal's tools, your organization is able to achieve a state of "Acceleration." Acceleration takes many forms: Business Acceleration, Knowledge Acceleration, and Wisdom Acceleration but each form of Acceleration can increase the effectiveness of your employees in terms of how they work, operate, and engage with customers to a level that was previously impossible.
While deploying the NEBULOUS™ Platform within your organization, it is critical that your workflows and systems are properly integrated to achieve ultimate results. Our LASER Team can support your transformational journey to achieve Acceleration and enable the most successful results while using NEBULOUS™.
NEBULOUS™ allows users to quickly capture critical business information, concepts, ideas, innovations, and other IP generated by your organization and then output useful IdeaBlocks.
NEBULOUS™ has been designed to easily integrate with common business applications leveraging the IdeaBlock® Method. Specialized API development services for NEBULOUS™ are available for custom integrations with internally developed applications.
NEBULOUS™ Search is priced starting at $463 per user per month for the basic tier. For more details on pricing please contact your NEBULOUS™ LASER Team™ staff.