MASSIVE Outcomes® Application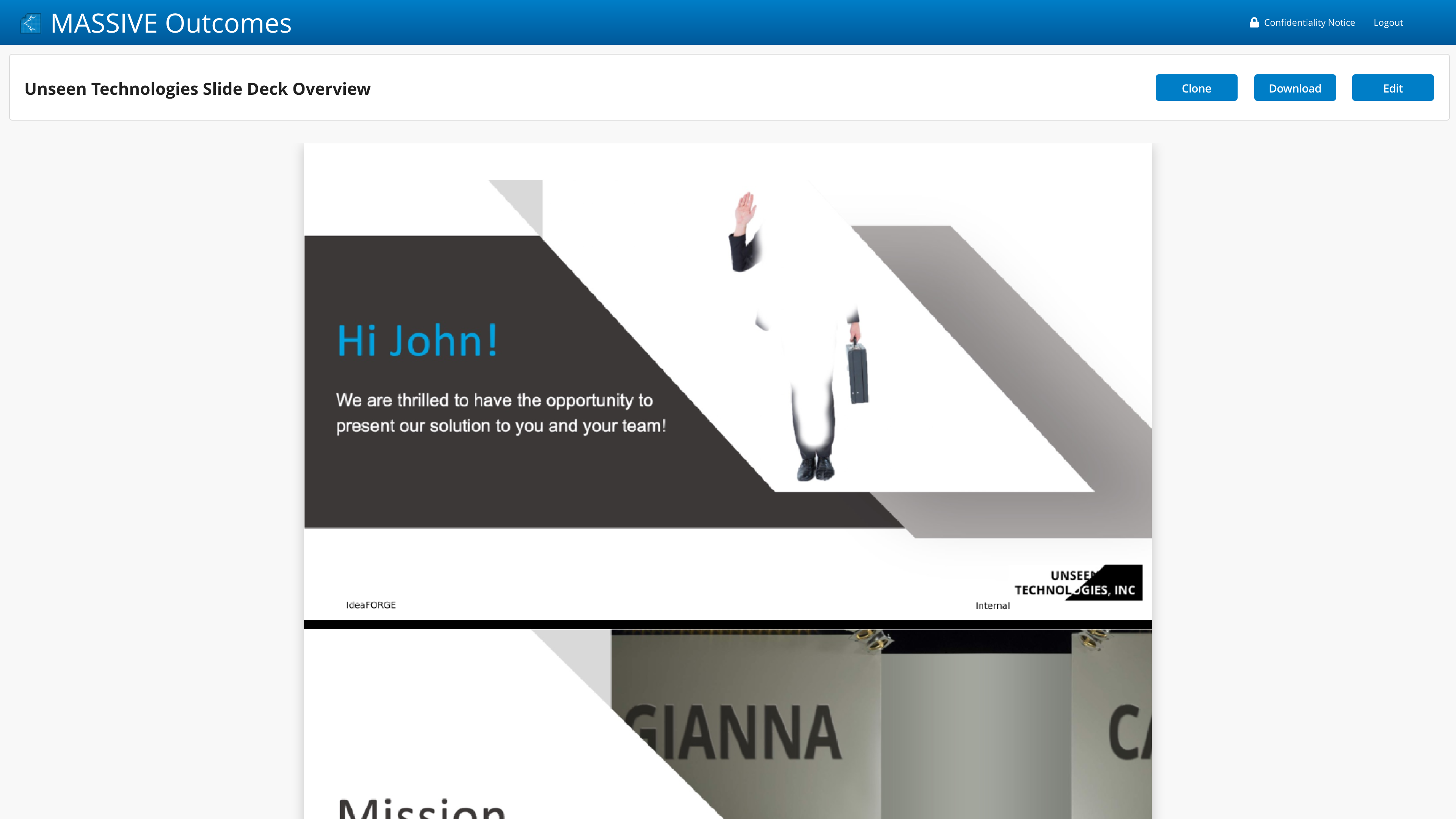 Iternal's MASSIVE Outcomes® software application is your launchpad to optimal content curation and enablement for all major business departments. Effective Sales Enablement, Marketing Enablement, and content enablement in general begins with being able to access the right information at the right time, and deliver it to the right person when and where they need it.
The MASSIVE Outcomes® app is highly configurable to ensure optimal customization and flexibility for all types of department requirements and workflows, all while delivering an easy to deploy, low-code framework which can get results into the hands of your team members quickly.
MASSIVE Outcomes® allows you to customize and curate specific content creation experiences for your end users through the use of a simplified interface which connects directly to Iternal's other applications in the software ecosystem, like IdeaFORGE.
For more information about the MASSIVE Outcomes® application or any other Iternal Apps, please contact your LASER Team representative.
IS BUSINESS TRANSFORMATION YOUR PRIORITY?