Buying Sales Enablement Software in 2022
Sales enablement is the key strategic process of providing the sales team of a company or brand with all the resources they need to increase the success and ability to sell, close quality deals, and provide a better customer experience. 
Sales enablement software such as tools to manage information, content, and knowledge associated with the sales process must be carefully selected to ensure there is true ROI and benefit from implementing the sales enablement tool.
This article will guide you through the top most challenging problems with sales enablement software in 2022 to help you guide your buying decisions. We will explore the most common challenges and pitfalls that often times go unnoticed until after procurement is completed and the software is implemented. Most importantly, if you stick with all this information, you will get solutions on how to mitigate these challenges before making a sales enablement software purchase.

Table of Contents 
Top Questions When Buying Sales Enablement Software

Sales Enablement is More Than Data Gathering and Data Dumping

Legacy Sales Enablement Content Management Doesn't Scale

Sales Enablement Analytics and Data

Sales Enablement Pitfalls

Expect More From Your Sales Enablement Company

Sales Enablement Customization: Eliminate The Complex or Non Existent

Measuring Sales Enablement Performance

Sales Enablement Tool Management Failures

Legacy Sales Enablement Implementation

Training is a Key Part of Sales Enablement Software 

Choosing The Right Sales Enablement Vendor

Sales Enablement Must Have a Good User Interface
Before we dive into understanding the most Challenging Problems with Sales Enablement Software, we must first understand: What is sales enablement software?
Sales enablement software allows your team to manage all your sales information, content, knowledge, material, and data in a centralize location where it can be easily curated, retrieved, and accessed. The goal is to provide the seller with the right information, at the right time, in the right language. A successful sales enablement software gives you the ease & ability to create, share, edit, and manage your materials and resources dynamically by answering just a handful of simple questions.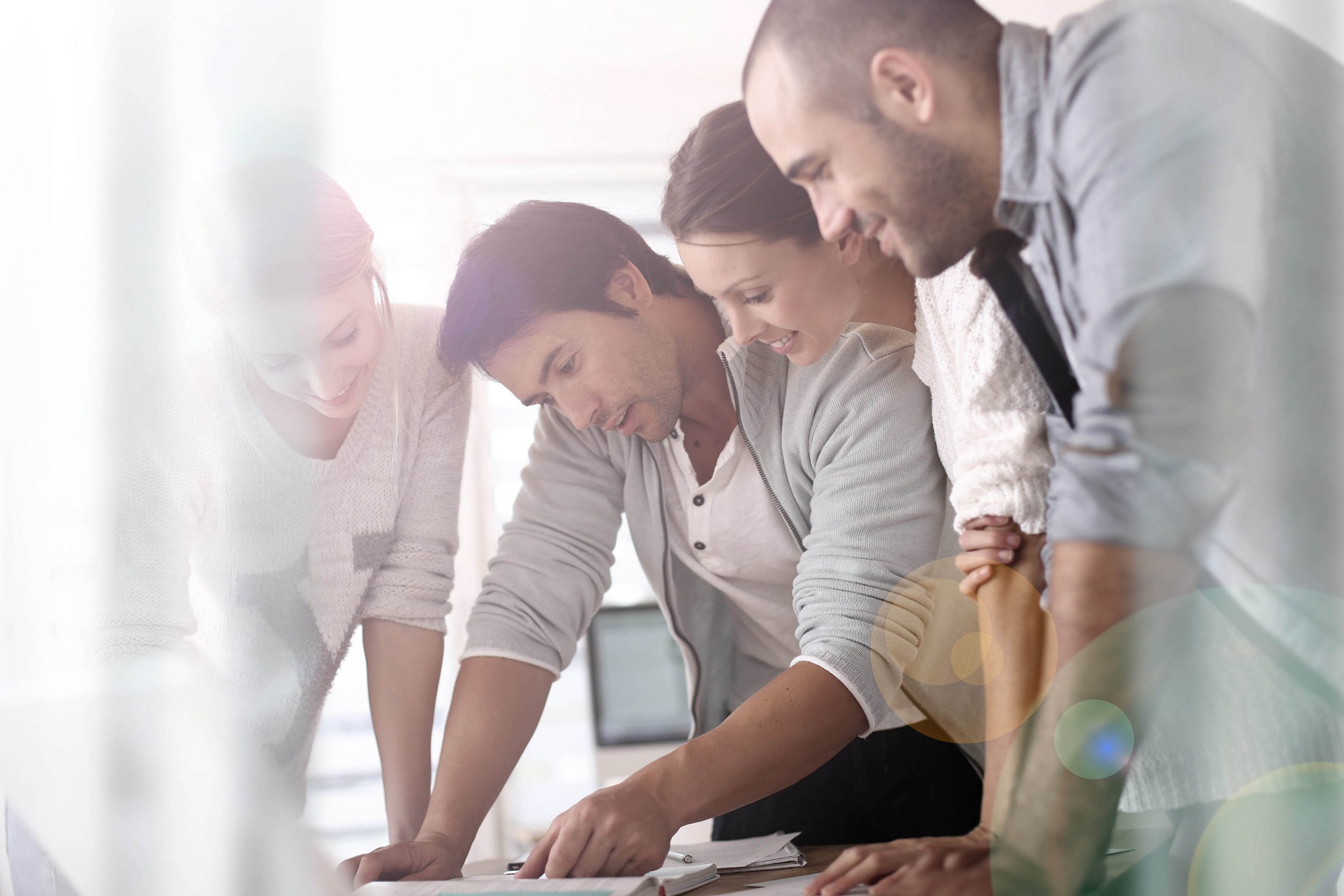 Top Questions when Buying Sales Enablement Software
It's vital to determine whether or not a sales enablement solution has the features and capabilities you need. First we will explore the most important questions to ask when evaluating sales enablement solutions. Then we will provide additional details about why we chose this list of evaluation criteria.
Key requirements when purchasing sales enablement platforms include:
Will the sales enablement platform scale to my enterprise sellers?

Are the values of the sales enablement platform aligned with my company's goals?

Is the sales enablement solution usage based?

Can the sales enablement platform begin delivering value in 14 days or less?

Does the sales enablement software use Modular Components for content management?

Is there a fast implementation or customization time for the sales enablement software?

How well does the sales enablement solution perform?

Does the sales enablement platform function effectively and predictably without interfering with your business functions? 

Is the sales enablement software easy to use and easy to learn?

Does the sales enablement software support sales training?

Does the sales enablement software deliver the right information, to the right person, at the right time?

How does the sales enablement platform handle data, security, privacy, and access permissions? In complex B2B sales environments, privacy and reliability are critical.

How reliable is the sales enablement software? What is the SLA, uptime, and infrastructure?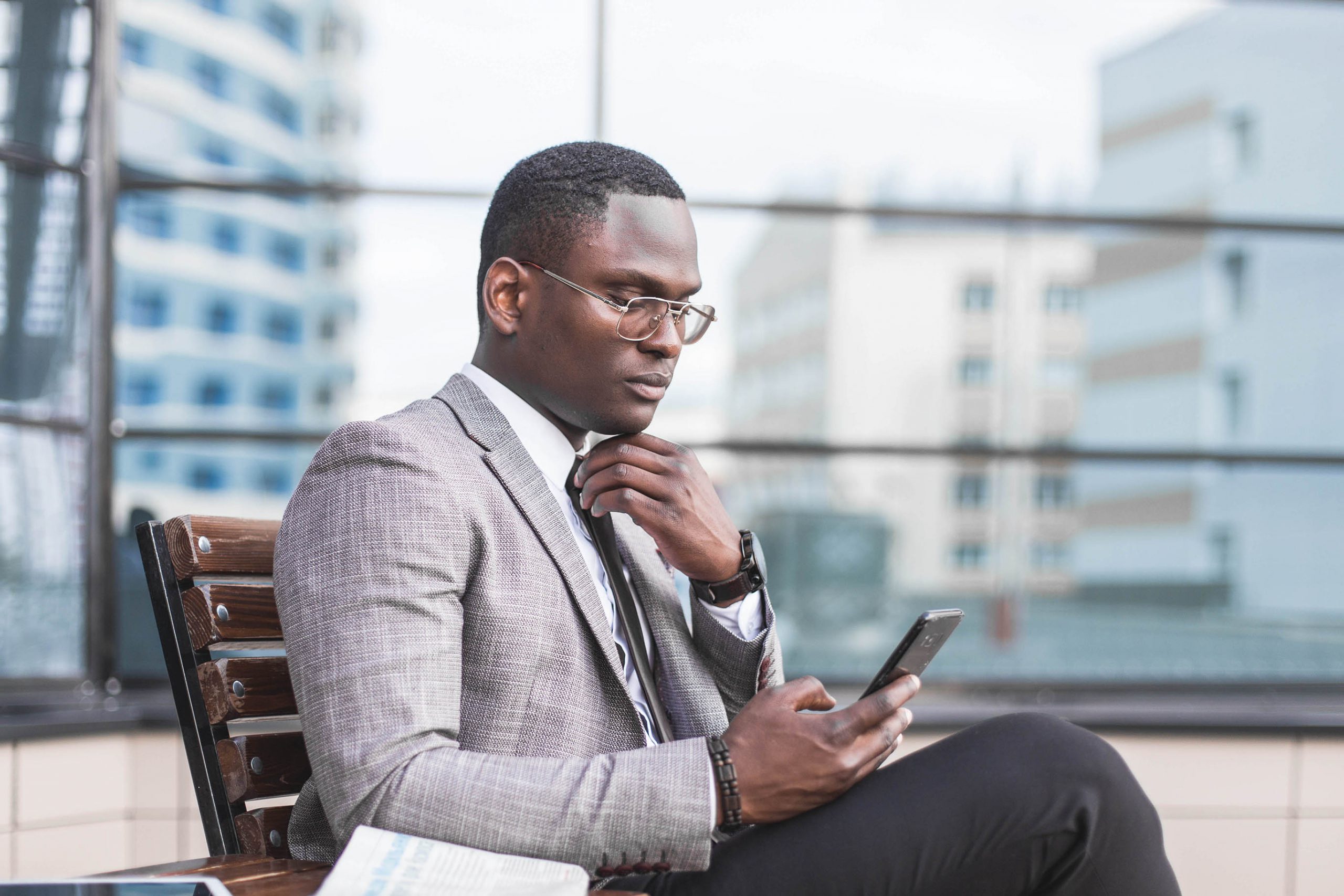 Sales Enablement is more than Data Gathering and Data Dumping
Sales enablement software is not just data-gathering software. Sales enablement software is often positioned as being a content management system that you can easily upload all of your existing sales content to, with little to no effort, and then magically your sales team will get benefit from the technology. 
In fact, most sales enablement softwares are little more than a rebranded content management system to store existing slide decks, word documents, and other sales materials. 
This is not the right way to think about sales enablement software. You do not want to buy yet another content management system as this comes with all of the traditional content management system problems such as duplicative and redundant information that ages, is not updated and maintained, and ultimately becomes a dumping ground for old sales data.
When purchasing a sales enablement software, you have a specific goal and challenge in mind: "How do I enable my sellers to be more effective?"
It is critically important that the sales enablement software you adopt has an ability to fragment content into Modular Components® which support all different media formats so that your data can be effectively de-duplicated, and maintained for accuracy across the content life cycle.
A "dump and forget" one-size-fits-all solution will not be enough to solve your sales enablement problem. 
Legacy Sales Enablement Content Management Doesn't Scale
The sales enablement technology should be versatile and should be easy to adjust to your present and future ambitions. Sales enablement is a process and does not happen over night. As with any business transformation or digital transformation initiative, change takes multiple iterations of growth, and it is important that whatever sales enablement software you adopt has the flexibility and capacity to meet the ever evolving and agile needs of your organization.
Whether you're a large enterprise organization or a small business, your sales crew is fighting intense competition and an ever more distracted audience. As per a recent HubSpot survey, 72 percent of firms with fewer than 50 new leads per month failed to meet their financial objectives. At the same time, there are 15 percent of enterprises with 51 to 100 and only 4% of businesses with 101 to 200 new sales prospects per month.
Ensure the sales enablement technology you select has a good API that will support your business transformation objectives both now and in the foreseeable. CRM, ERP, contract management, and project management systems must work smoothly with the technology. It must also be able to collect information and data from interconnected CRMs.
Connection of data is not enough. The sales enablement system must be able to deliver a value add in processing the data. For example, the sales enablement system should be able to process data from a CRM and or ERP system and automatically generate an account plan from the existing data. 
Taking the capability one step further, what if your sales enablement system could process the account plan information, and using Modular Components® of content, dynamically assemble personalized sales materials automatically to enable the seller.
Using Iternal Technologies' Sales Enablement MASSIVE Outcomes® application, this, and more, is possible.

Sales Enablement Analytics and Data
Sales enablement tools that get better with access to large amounts of information can accelerate sales cycles, improve progress on business transformation, support decision-making across your business, and lead to the realization of true and meaningful digital transformation. 
Whether you're dealing with problems or improving your marketing, sales, client service, or product/service development initiatives, an effective system where all departments can effectively collaborate always helps the salespersons. 
Optimizing decision-making in one business unit may well have a direct impact on another. Monitoring sales data, for example, can assist you in making more successful modifications to your marketing approach and vice versa.
Leveraging a system that utilizes Modular Components® can provide detailed statistics and analytics on exactly what sales enablement information, content, or knowledge is delivering the best results – at a granular level.
Legacy sales enablement systems that still store information in large files can be much harder to maintain, update, and convert your examined information into usable knowledge. It is especially difficult when there is so much data to sort through. It can be difficult to sift through hundreds or even thousands of old slide decks, proposals, and other sales enablement content to deliver the right information, to the right person, at the right time, in the right language.
Sales Enablement Pitfalls
According to SiriusDecisions in Sales Enablement, sales enablement aims to make a positive impact in providing support to sales reps. Sales enablement software is also meant to de-silo departments and provide salespeople with cross department knowledge to better support their customer. 
​​Sales enablement software is designed to help sales teams be more effective in their jobs. However, there are several problems with sales enablement software that can make it difficult for sales teams to use.
First, legacy sales enablement software can be complex and difficult to use. Sales teams may not have the time or resources to learn how to use the software properly. This can lead to sales teams not using the software to its full potential, or not using it at all.
Second, adopting the wrong sales enablement software can be a waste of valuable budget. If a company is sold a promise that may work on a small scale, but can't grow to meet the needs of a 10,000+ employee sales team, the software would result in being a net loss. Compromising on scalability for cost can lead to a lack of features and functionality, which can make the software less effective.
Third, legacy sales enablement software can be inflexible. It may not be able to be customized to fit the specific needs of a company or sales team. This can make it difficult to use the software to its full potential and meet the unique needs of your organization. When selecting a sales enablement tool you must validate that there is a good balance between flexibility in customization to allow for integration with your existing processes and tools, while balancing that customization with speed to implement and go live. 
Iternal Technologies' next generation sales enablement platform can deliver both flexibility and ease of implementation through our unique patented Modular Component® approach to sales enablement content management. Building using Modular Components allows organizations to go live quickly to meet the needs of a specific use case, deliver immediate value, and then scale intelligently across an entire organization.
Fourth, legacy sales enablement software can be difficult to integrate with other software systems. This can make it difficult to track data and analysis, and can make it difficult to use the software to its full potential.
Fifth, legacy sales enablement software can have a negative impact on company culture. If sales teams are not using the software properly, it can lead to a feeling of frustration and resentment. This can impact the morale of the sales team and the company as a whole.
These are just a few of the main problems with legacy sales enablement software. Sales teams should be aware of these problems before implementing any legacy sales enablement software.
Despite the fact that sales enablement software can help sales teams be more effective, there are several problems that can make legacy sales enablement software difficult for sales teams to use. If the system is too complex, Sales teams may not have the time or resources to learn how to use the software properly, which can lead to the software not being used to its full potential. Additionally, legacy sales enablement software can be expensive and inflexible, making it difficult to use. Legacy sales enablement software can be difficult to integrate with other software systems, making it difficult to track data and analysis. 
In summary, legacy Sales enablement software can have a few negative consequences, such as a complex user interface, high costs, inflexibility, and difficulty integrating with other software. 
Additionally, if sales teams don't use the software properly, it can lead to frustration and a negative company culture. If you are aware of these problems in advance, you can make a selection of a next-generation sales enablement software which can be a helpful tool for sales teams that can address and mitigate these concerns.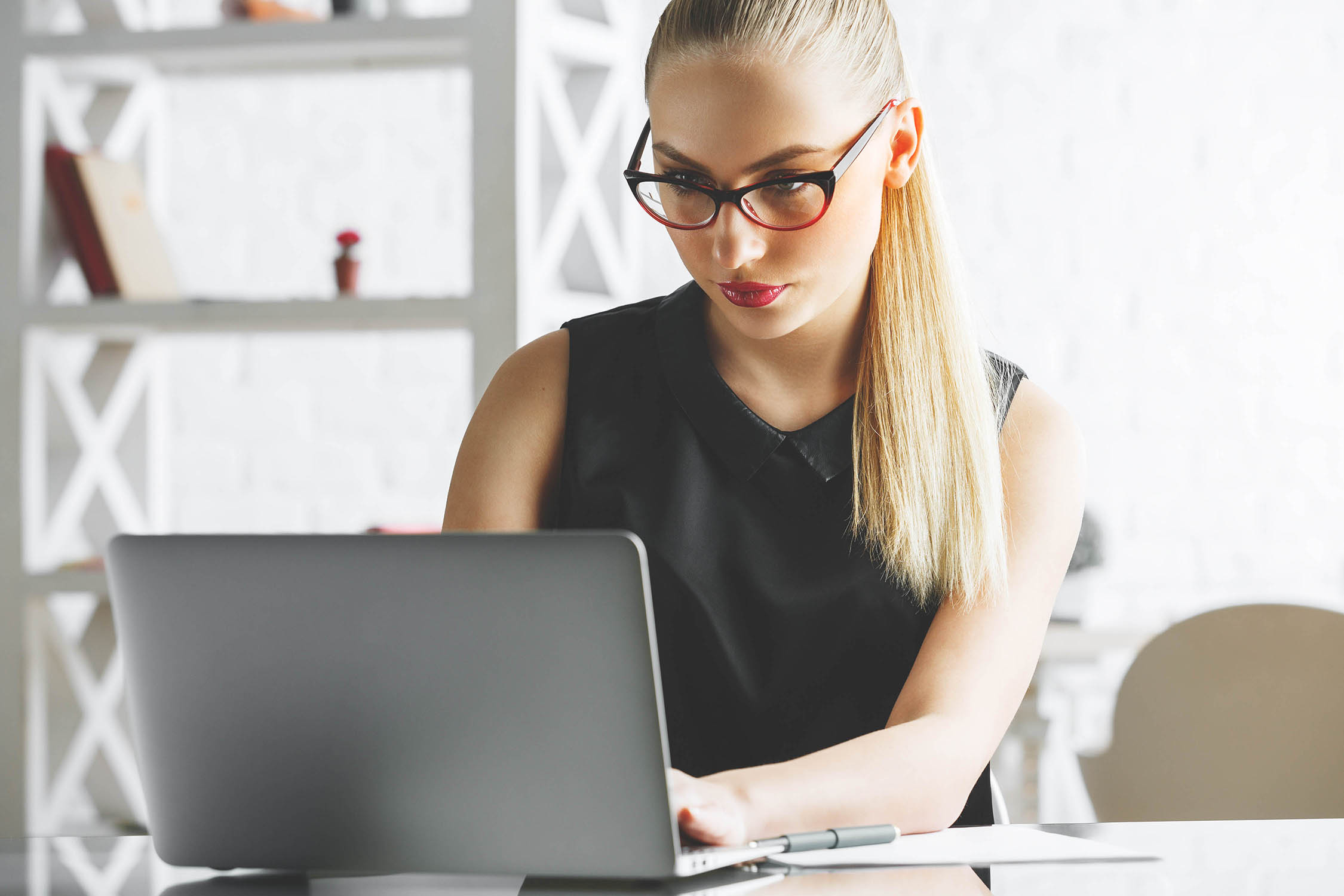 Expect More from your Sales Enablement Company
When making a purchase decision, collaborate with your sales department to determine the main objectives and goals to examine when looking into sales enablement software, and engage marketing and sales team members in demonstrations and decision-making sessions.
According to research groups like Gartner, software sales growth has stalled. While it is still expanding, it is not increasing at the same rate as it previously was. This is likely due to the fact that organizations are becoming smarter and more sophisticated buyers when it comes to purchasing new software technologies. The slight of hand approach to sales enablement software, which in reality is just another content management system and content repository, charged on a per user basis has been brought into the light.
The software companies fixing this issue are aligning their growth with the success of their customers, by adopting a usage based pricing model, and delivering value to the sales reps by providing more than just another storage repository for sales enablement content and instead offering an agile and flexible system that can easily personalize and tailor sales enablement content to each individual customer, all through a seamless and simplified user interface that any seller, regardless of technical capability, can use.
Sales Enablement Customization: Eliminate the Complex or Non Existent
The importance of customization in a digital transformation journey cannot be overstated. You must be confident that the software you select can scale with you on macro and micro levels. Your sales reps require the software daily to support content personalization. It ensures that they have the most up-to-date and pertinent sales content for each sales meeting. Your company requires a platform that empowers customer feedback and uses it to upgrade existing functions and add new ones. A sales enablement software that does not prioritize advancement will only hamper your growth. 
Customization and the sales-customer correlation are also aided by mobile sales enablement solutions. Customers can contact their particular sales rep for support and guidance using the right tools. Their representative will become a trustworthy friend to whom they can always turn for assistance. This closer relationship can help to speed up the sales process.
Quality relationships are built on trust, responsiveness, and accurate information. Whatever customizations your organization undertakes, must be focused on enabling the seller to build trust with the customer, increase their speed to response, and enable them with accurate and reliable information. 
Platforms exist that allow for infinite customization, but this is not always a good thing. There are different types of customization, and often times having a targeted use case to provide guard rails to the level of customization is ideal. 
When evaluating sales enablement software companies for ability to customize, you must weigh four important factors, how much customization is available, will that customization amount meet at least 80% of my use cases' needs, how much time will it take to implement the customization, and will that customization be easy to update and modify over time as the business evolves?
As a rule of thumb, there should be enough customization to solve the majority of needs, most of the time, and from a timing perspective, your sales enablement software should be able to start proving value on a small scale in less than 14 days. This does not mean you have to solve all of your organization's problems on day 14, but it does mean that your sales enablement software should be able to be set-up to demonstrate a specific outcome with a specific use case in mind in that time period.
For example, in 14 days you should be able to create a capability that would allow sellers to input a few fields of data, and generate a beautiful graphic designed proposal or pitch deck – the type of document you used to spend $15k with an advertising agency to produce – only it took them weeks, not minutes and the click of one button.
As a core element, the supplier must provide key support, guidance, and training to assist in your customization. After "go live," you must be capable of adapting the system without costly professional services from the vendor.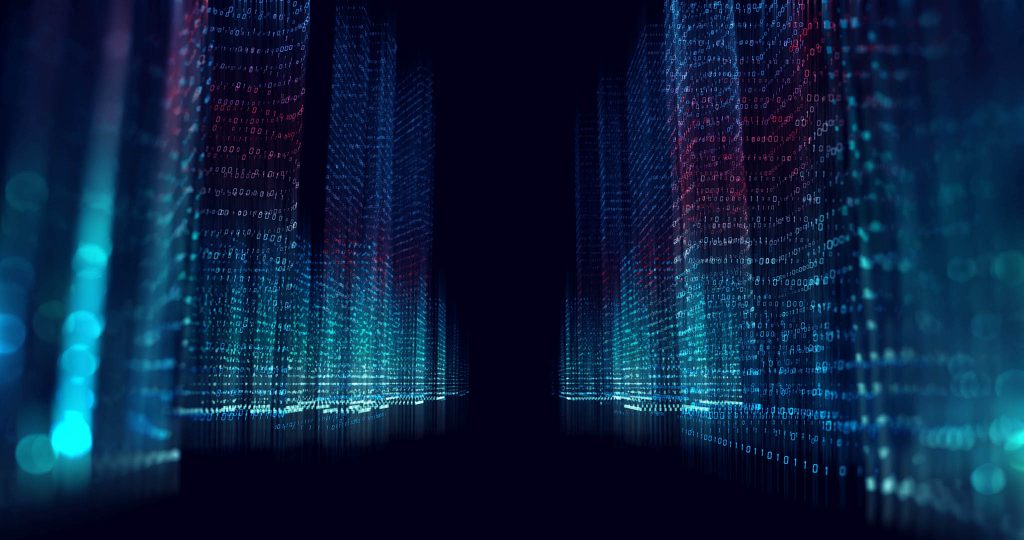 Sales Enablement Compliance is an Illusion
As a consequence of personalization, there are concerns regarding compliance. Suppose the sales enablement software you use doesn't have adequate procedures in place to ensure that the system fulfills quality standards. Taking into account the varying maturity-level experiences of sales reps, from first job out of college to seasoned professional, limiting the "going rogue" that often occurs today, because of poor support (not a fault of the sellers) can swiftly become a reality. If you want to get the most out of your sales enablement platform, look for one that enables automated compliance by cutting the issue off at the head.
If sellers are properly enabled, with easy to access, accurate, up-to-date, quality content, with feedback loop to iterate and improve, then the sellers will be fully supported and naturally would not choose to find an alternative solution to their needs. Adopting the right sales enablement tool that delivers true meaningful value in your digital transformation initiatives will eliminate the concern of any employee ever going rogue.
Measuring Sales Enablement Performance
You can't know what you don't measure, whether you're in sales or marketing. As a result, measurement is a distinguishing feature of the best sales enablement platforms. 
In an idea world your sellers, and marketers, should know exactly what content is working, when is the best time to use it, who is interested in the content, and how to effectively create new content that meets the needs of the customer.
Connecting these key metrics with other key sales performance metrics like revenue growth, sales cycle times, quota attainment, customer satisfaction, and customer growth can paint a robust picture of data that can inform future decision making. 
Leveraging a sales enablement platform that is able to get granular with the data, by utilizing a Modular Component approach to information, content, and knowledge management can result in hyper-personalized selling experiences that can be automated, and scale to tens of thousands of customers. There are already numerous Fortune 50 companies adopting this very technology.
Connecting your sales enablement platform with other platforms such as CRMs allow you to indicators that will assist your sales and marketing teams to gain a basic grasp of the sales cycle. To ensure that your sales staff is on track to fulfill a quota, you'll need the correct tools to compare and measure KPIs.
Piping in data from your sales enablement platform into your CRM gives the option to create custom reports is included with dashboards. Your reports don't have to be exact replicas of your dashboards. They can be fully customized to display the information that the stakeholder needs.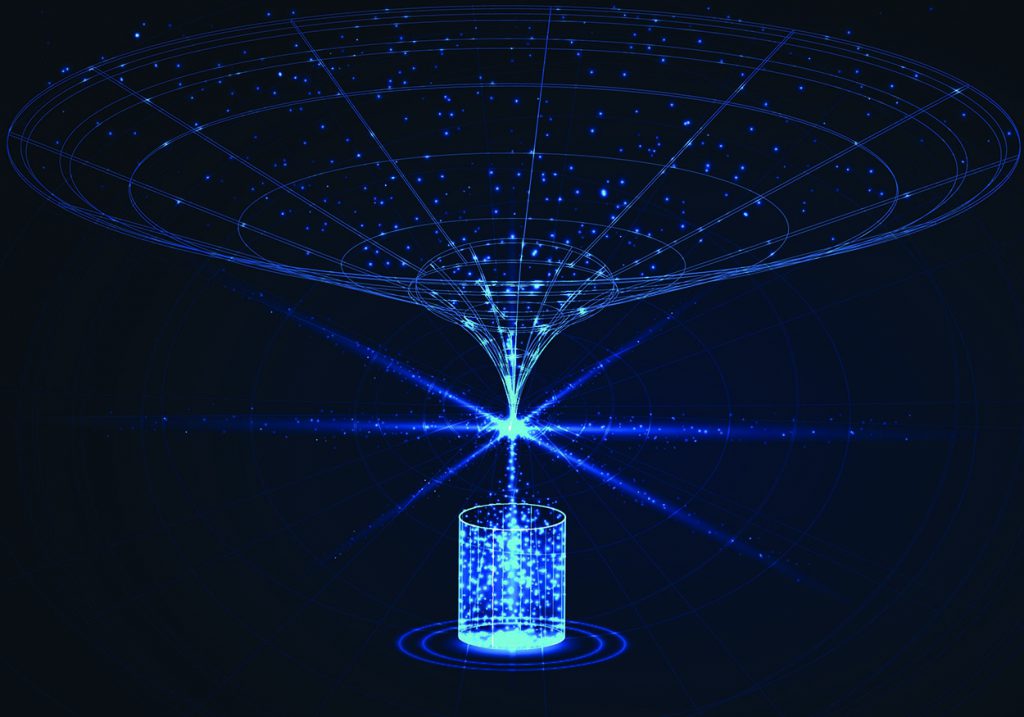 Sales Enablement Tool Management Failures
If used effectively, software tools can improve productivity and accessibility and automate tedious processes. Too many software tools, if unmanaged, can create clutter, confusion, and unnecessary effort. When looking for sales enablement platforms, it's crucial to think about the integration possibilities. Combining them into a single, easy-to-use platform is probably a good idea if you already have a CRM or ERP.
You want to deliver a seamless experience for your sellers. The best sales enablement tools have few buttons, and deliver MASSIVE Outcomes. The seller should be able to visit a single page and answer a few questions and get the best sales materials they need in a matter of minutes. 
Sales enablement platforms should not require an expert degree or months of training to "get good" at them. A seller should be able to login to the sales enablement tool, and be able to start using it at proficiency in a matter of 5 minutes. This is how your sales enablement team will maximize ROI on the sales enablement platform you purchased.
What good is sales enablement software if it can't be accessed with a few quick clicks when it comes to access? Using sales enablement strategies might help you avoid inefficiencies like time wasted gathering materials. Identify where your sales reps work to ensure the software you choose is accessible from there.
Sales enablement software enables your staff to organize and obtain services at any time from a central location. 
The following is how G2 defines sales enablement:
"Sales enablement software provides a repository for marketing collateral and sales playbooks to supply sales representatives with productive, useful, and opportune content during all aspects of the selling cycle."
However, rising sales process complexity, a multi-channel, online sales strategy, and a massive number of sales managers have made choosing the correct product for one's needs difficult.
We need to redefine the term Sales Enablement.
The new and improved definition of sales enablement should be:
"Sales enablement software provides sellers with the right information, at the right time, in the right language, to address all customer needs and expectations in a fast, simple, and user friendly manner, thus accelerating the sales process."
To be successful, sales teams must efficiently and effectively gather the relevant information and offer it in the style of refined, professional presentations / proposals. As a result, it's critical to ensure that sales teams have access to the required content creation and that it's easy to find the sales enablement content when they need it.
Creating, storing, curating, and delivering sales content to sellers, entrepreneurs, intrapreneurs, and customers are all features of sales enablement strategies to solve. A consolidated content library based around modular components, for example, can be used by teams to find actual, up-to-date sales content.
Furthermore, sales enablement software accelerates your sales content management procedures by updating your information architecture and employing a "single source of truth" in which all information is maintained, updated, and centrally managed to ensure accuracy.
An effective sales enablement tool enables salespeople to receive value from sales enablement content development rather than manage it and sift through it. As a result, seek tools that enable your salespeople to acquire and produce accurate, appealing, and timely information.
Legacy
sales enablement I
mplementation
Implementation for user based sales enablement software licenses, or seat based sales enablement software licenses is a smoke screen. Implementation is the excuse for hiding sub-optimally performing software. 
Imagine you purchase a software and pay the vendor, but it takes 6 months to "set it up" before you can start to use it. 6 months after "go live" you start to wonder if the software is really working, but maybe it is too soon to tell, after all we did just go live 6 months ago, and people are busy, so maybe the sellers haven't had time to learn the software fully. Already it's time to renew your contact with the software vendor for another year. Another 12 months go by, and now you're really starting to wonder, did this software actually add any value – if the answer is no, then your company just spend 2 years of software subscription on something that didn't pan out. You cancel the contract and find a new vendor.
This is the age old issue with "implementation." When evaluating a sales enablement software vendor, you should expect a demonstrable proof of value with actionable metrics in weeks not months. This doesn't mean you have to go live to 10,000+ employees in a few weeks, but you should be able to get a true scalable POC setup that CAN scale to 10,000+ employees in a matter of weeks.
In addition, as previously discussed, the software vendor should charge based on usage (which is purely ROI and Value driven) as opposed to the per seat model. This is the only way to ensure priorities between customer and vendor are aligned.
Additionally with a usage based pricing model, the vendor will be just as incentivized for your organization to go live as quickly as possible, because they can start making money until your team starts using (and benefiting) from the software.
Most experts will tell you to concentrate on how easy it is to adopt a sales enablement tool, but the truth is that implementation isn't the only stumbling block. Take the time to prepare a master strategy for flawless implementation before granting the go-ahead. On the other hand, adoption necessitates the participation of the entire organization. Identify a few internal advocates who will speak out in support of the software. The predicted improvement in the quality will be hampered if your employees refuse to accept the newly introduced software. The value of the software should be made clear, and align the value of the software directly with how your employees are compensated.
You'll need a fast, agile, and flexible software solution that can adjust to market conditions and the diverse environment of your business model as your company expands and consumer expectations change swiftly.
If the vendor doesn't keep up with technological changes, will you be stuck with existing systems with few plans to modify them?
The solution must be flexible and scalable, allowing your company to evolve with the market.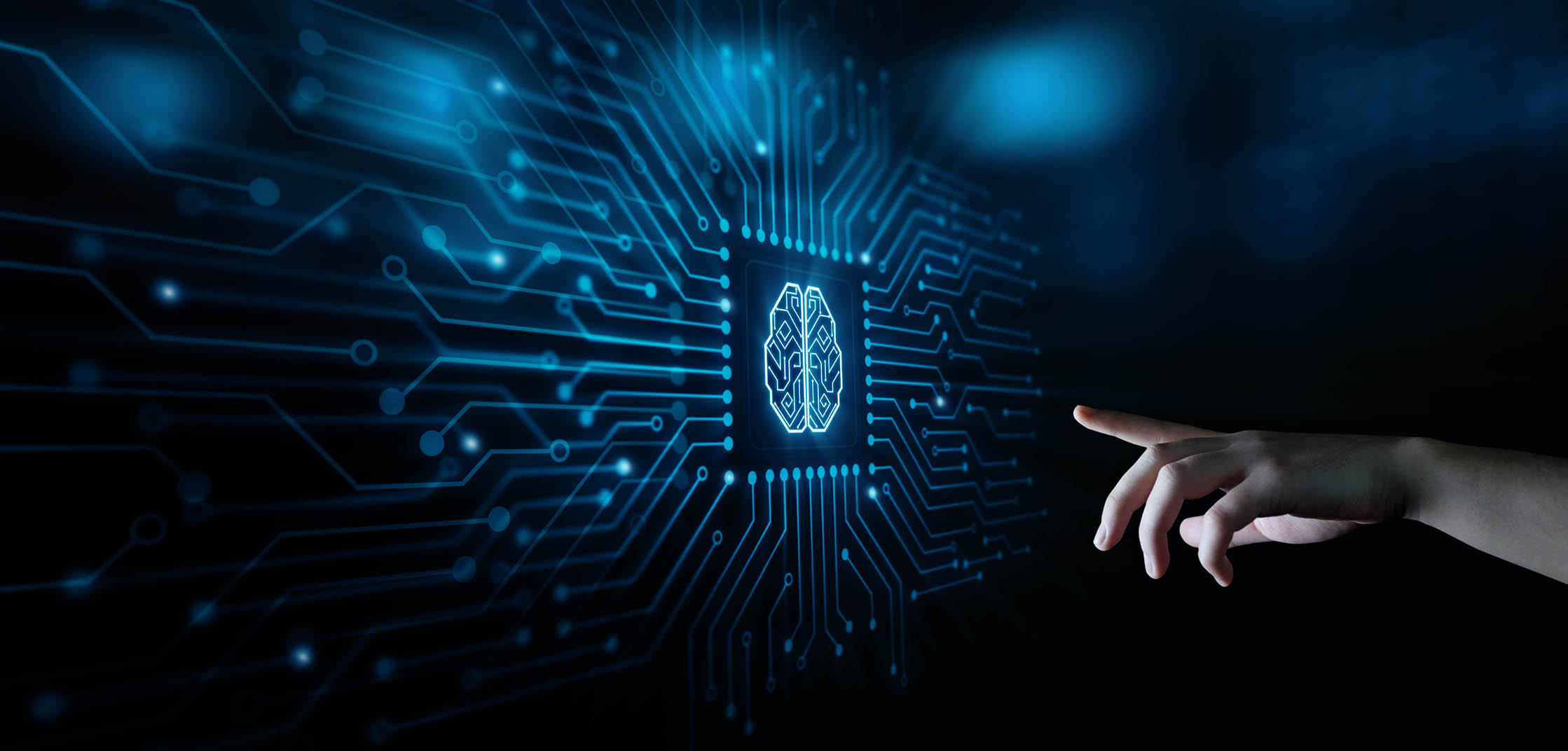 Training is a Key Part of Sales Enablement Software 
Information is required for sales enablement tools. It's critical to supply both buyers and your sales team with useful information. Written material, instructional training, demos, and other types of content can be used to attract buyers. Best practices, customer personas, email templates, research, and tools your sales staff may use to engage with customers are common examples of content for your sales manager.
One of the key goals of sales enablement software is to provide your sales professionals with the knowledge to properly market your product or service. Integrating educational functionality is critical for disseminating critical information to your field reps. Inquire about educational capabilities, including delivery, material, and the possibility of integrating current learning management systems. 
Imagine having a sales enablement system that would allow your sellers to answer 5 simple questions and receives all of the personalized sales materials they need to effectively sell to a customer and in addition to those customer facing sales materials, the seller would also receive internal curated training materials explaining exactly how to present and describe the sales materials he / she will present to the customer. This would make the digital transformation to deliver targeted, personalized, just in time training a reality – and it's possible through Iternal's platform.
Your sales team must be familiar with both the data and the content and how to use them best. Buyer requirements, industry norms, and educational materials are all constantly evolving. Training once a year is insufficient to keep your sales team updated so that sessions will occur year-round.
Choosing the right Sales Enablement Vendor
You've decided to use sales enablement software to boost your company's effectiveness and efficiency. Choosing the right vendor is imperative. Selecting a supplier solution that is reliable and scalable ensures that your company will maximize the benefits achieved. After reading this article we recommend revisiting the first section about "Top Questions when Buying Sales Enablement Software" when you are ready to take your next procurement steps.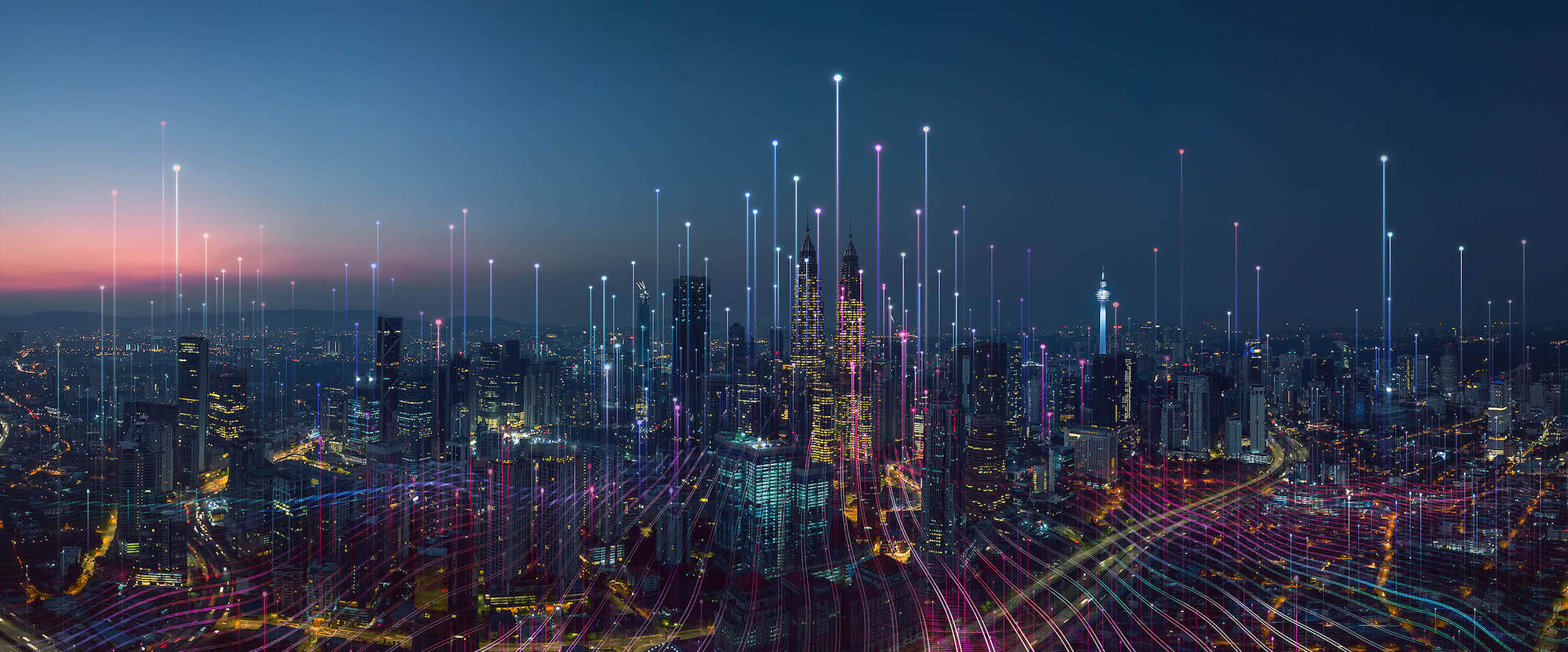 Sales Enablement must have a good user interface
The highest selling enablement practices are worthless if your sales team does not put them to use. Ease of use is a fundamental component of sales enablement. The information and content must be streamlined and easily accessible. It must also be simple to comprehend. Quality sales enablement software will save time while making the information more scalable, whether your sales team is one or 10,000+ strong.
The most effective sales enablement software is one that delivers meaningful results and that sellers want to use without being forced by management. The worst sales enablement initiative is the one that is not being used. When the whole team is using it, leadership will be able to find out what is useful and what needs to be improved. Sales enablement is not a one-time endeavor. It requires constantly improved sales and evolves with the buyer and company.
Our experiences with consumer software applications shape our preconceptions of user experience in a big way. Experiences similar to Netflix and Facebook captivate us and entice us to communicate. So why does every sales enablement software look the same? The best sales enablement software should embrace modern simplicity and give the sellers a "Netflix" like experience with the sales enablement tools we ask them to use.
If the user interface of the sales enablement you're using or considering is old and out-of-date, you're losing users and ROI.
The best sales enablement softwares make it appealing and simple to use without any training.
A sales enablement vision seeks to reduce waste and streamline sales. Your sales team should have no trouble in comprehending how it works. In theory, the capabilities may be excellent; however, if the software is tough to comprehend or needs different operating skills, it will not be used effectively.
Test out the software to see how easy-to-use and intuitive it is in your real-world use case. The first and most important key element of a sales enablement tool is to be sales user focused – and deliver content that is personalized to the customer. 
A basic rule of sales enablement content is that you must provide your sales team with the information your buyer wants. This means that you must first understanding your customers and build a content strategy around your customers needs and expectations. What are your customer's motivations, pain points, and ambitions?  What kind of information are they looking for, and how can you provide value to their search? This understanding is crucial for the success of any sales enablement software you choose to use.
Conclusion
We hope this guide serves as the foundation for developing your criteria for selecting a next generation sales enablement solution and answer some of your top sales enablement questions. 
For more information on Iternal Technologies' sales enablement platform please visit this link.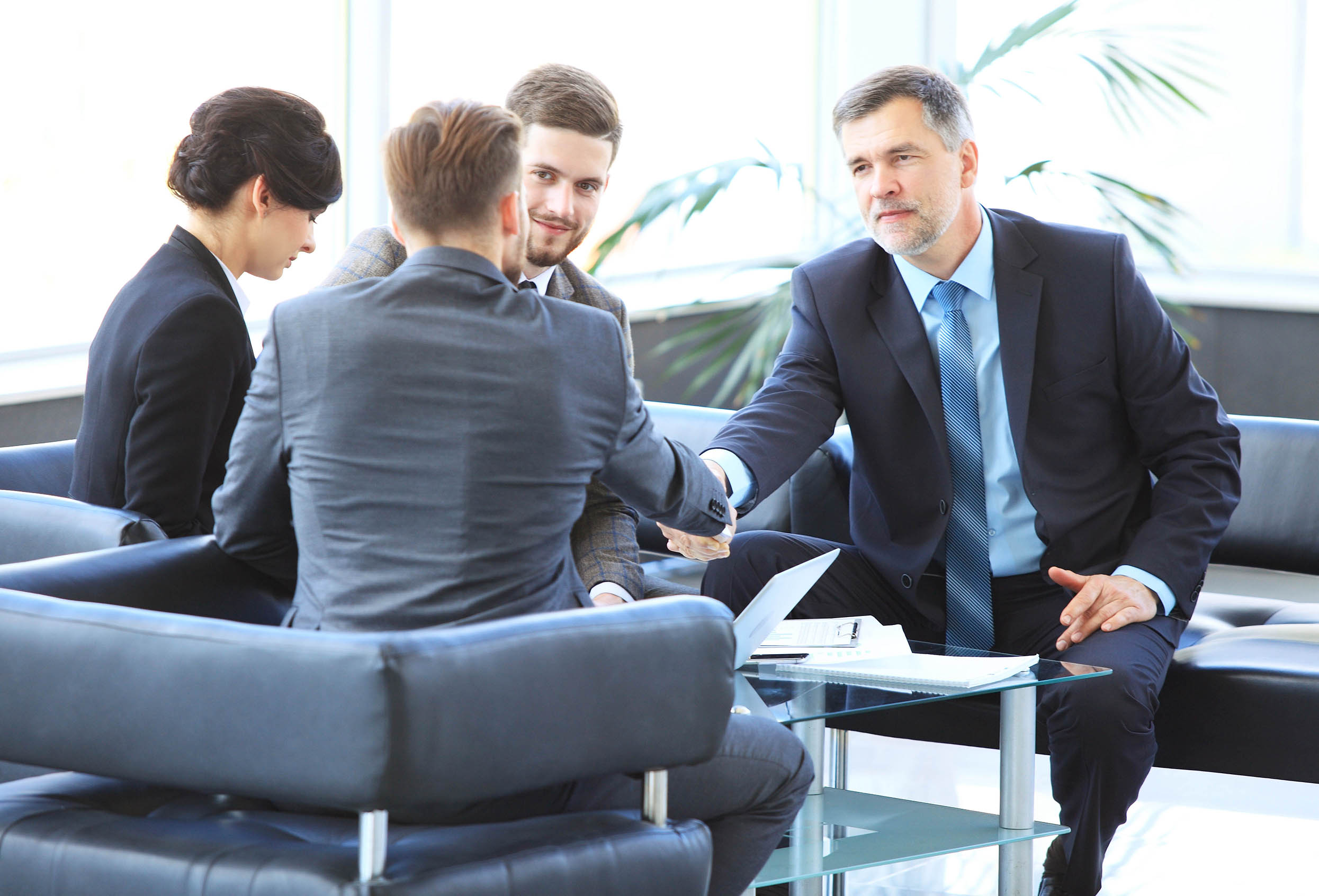 More Information about the Digital Transformation Process
IS BUSINESS TRANSFORMATION YOUR PRIORITY?